A Classical, Jazz & World Music Concert Venue
409 N Charles Street
Baltimore MD 21201
www.andiemusiklive.com
Buy tickets online at www.instantseats.com
Or by calling us as (410) 385-2638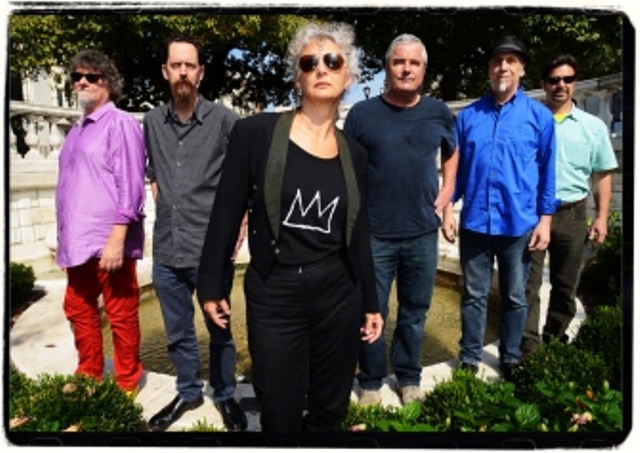 Boister Annual Winter Solstice Concert

WHEN: Thursday & Friday, Dec. 20 & 21 - 7:30 pm—One show only both nights!
TICKETS: $20 in advance/$23 at door/$10 full-time students with ID
Get Tickets
Annie Watts, accordion, piano, vocals
Chas Marsh, bass
Craig Considine, trombone, vocals
Lyle Kissack, drums, vocals
Warren Boes, guitar
Jim Hannah, drums, percussion
Glenn Workman, keyboards
John Dierker, bass clarinet, saxes
Lawrence Bertoldi, sound production
Boister solstice shows have become something of a tradition at An Die Musik Live. The all-star Baltimore mainstay of chamber pop offers up a festive assortment of raucous and delicate tunes from their repertoire, as well as twists on holiday classics from Joni Mitchell to Tchaikovsky.Carrot cake from the Eastern Shore's Bay Country Bakery, presents, and giveaways included. It's hard to have a blue Christmas after this show!
Eric Byrd Trio Performs the Ever-Popular

A Charlie Brown Christmas Live!

WHEN: Sunday, Dec 23 - 5 & 7 pm
TICKETS: $17 in advance/$20 at door/$10 full-time students with ID
Get Tickets
Eric Byrd, vocals & piano
Bhagwan Khalsa, bass
Alphonso Young, Jr, drums
What has become an annual tradition in the DMV now comes to An die Musik Live for the very first time. For years, Washington-native Eric Byrd has been performing the iconic soundtrack from A Charlie Brown Christmas with his trio at venues across the region. His upcoming date at An die Musik Live features two shows, 5 & 7 pm. Each show begins with a screening of the Peanuts holiday classic followed by a live performance of the Vince Guaraldi masterpiece score, complete with choral accompaniment during "Christmastime is Here." Kick off your holiday celebrations with The Eric Byrd Trio at An die Musik Live on Sunday, December 23.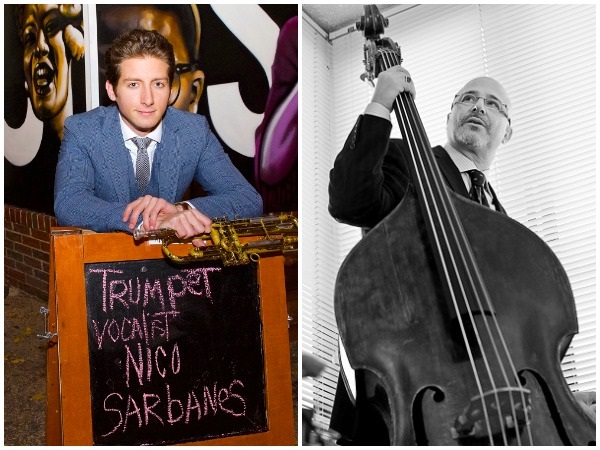 Nico Sarbanes & Ben Wolfe Holiday Concert

WHEN: Saturday, Dec 22 - 7:30 & 9 pm
TICKETS: $20 advance /$23 door /$10 full time students with ID
Get Tickets
Wynton Marsalis said, "Ben Wolfe swings with authority." Including his recent Posi-­Tone Records release, "The Whisperer," bassist-­composer Ben Wolfe has released eight CDs comprised solely of his original music.
Nico Sarbanes is a jazz vocalist, trumpeter and composer from Baltimore. At 23, he is already emerging as one of the city's most talented young performers, combining a virtuosic technique on the trumpet with an impressive command of the vocal repertoire of the Great American Songbook. As a composer, he draws on his jazz and classical influences, as well as the klezmer music of his Jewish heritage, to create exciting new works.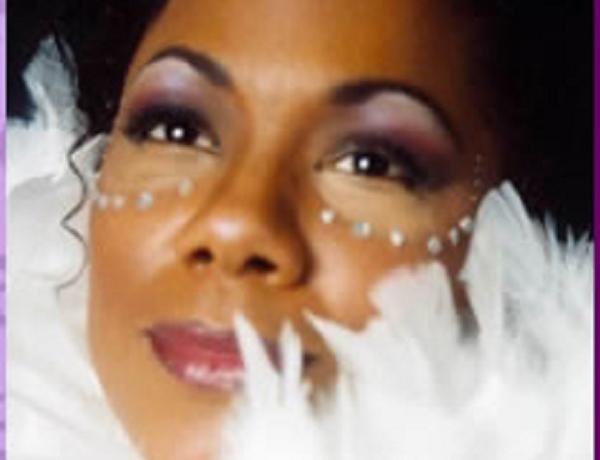 Gabrielle Goodman Holiday Concert
WHEN: Wednesday, Dec 26 - 7:30 & 9 pm
TICKETS: $20 in advance/$23 at door/$10 full-time students with ID
Get Tickets
Gabrielle Goodman, vocals
Warren Wolf, piano and vibes
John Lamkin III, drums
Craig Alston, bass
Gabrielle will perform a mixture of Jazz, R&B and Christmas classics.
Baltimore-born Gabrielle Goodman is a jazz singer, composer, author, and associate professor of voice at Berklee College of Music. She began working as a backup vocalist for Roberta Flack while at the Peabody Institute and later sang with Michael Bublé and Chaka Khan.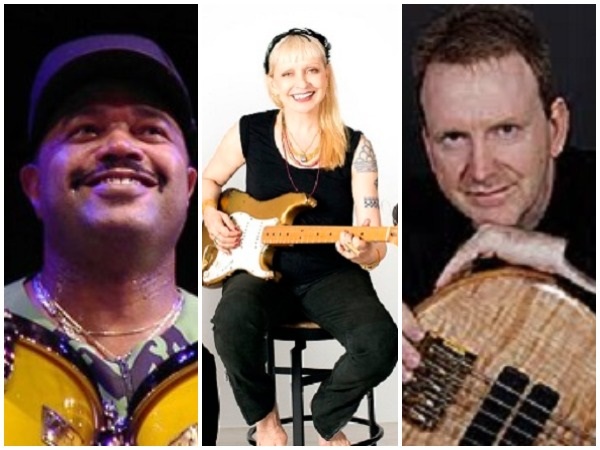 Dennis Chambers Band with Leni Stern and Tom Kennedy

WHEN: Friday & Saturday, Dec 28 & 29 - 8 & 9:30 pm
TICKETS: $30 in advance/$33 at door/$10 full-time student with ID; Seniors: $25 in advance/$28 at door
Get Tickets
Dennis Chambers, drums
Leni Stern, guitar
Tom Kennedy, bass
Dennis Chamber is a world-renowned drummer and Baltimore native. He makes a rare appearance in Baltimore to celebrate the year's end at An die Musik Live. With Dennis are two very talented guitarists, Leni Stern and Tom Kennedy. These shows will be memorable!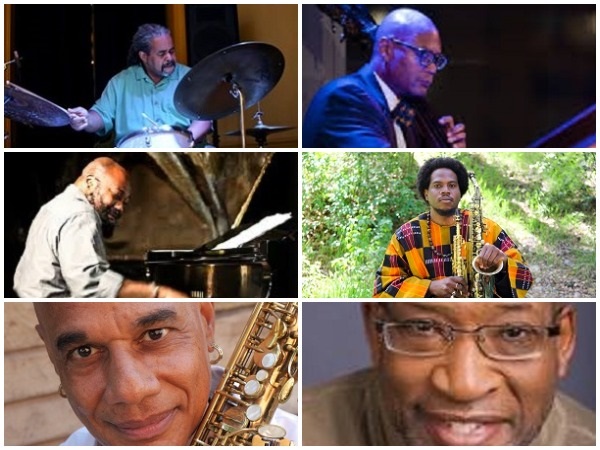 Black Composers Forum VI
Year-End Concert to Celebrate Kwanzaa

WHEN: Sunday, Dec 30 - 6 pm
TICKETS: $15 advance /$18 door /$10 full time students with ID
Get Tickets
Celebration/Observance of the Spiritual Music inspired by Kwanzaa Featuring "Kawaida" the work of James Mtume
Eric Kennedy, Drums
Herman Burney, Bass
Allyn Johnson, Piano
Jamal Moore, Percussion
Special Guest: TK Blue, Sax/Flute
Moderator: George "Doc" Manning