A Classical, Jazz & World Music Concert Venue
409 N Charles Street
Baltimore MD 21201
www.andiemusiklive.com
Buy tickets online at www.instantseats.com
Or by calling us as (410) 385-2638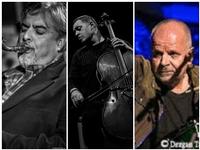 Daniel Levin/Tony Malaby/Randy Peterson
WHEN: Wednesday, Sept 19 - 8 pm
TICKETS: $20 in advance/$23 at door/$10 full-time students with ID
Get Tickets
Daniel Levin, cello
"One of the instrument's most brilliant contemporary practitioners." (The Wire)
Tony Malaby, saxophones

"A hero of today's improvised music scene." (Jazztimes)
Randy Peterson, drums

"A rhythm prophet." (All About Jazz)
Three innovative improvisers, engaging in collective free playing that traverses both ferocious and introspective aspects of their dialogue with tremendous technical skill and highly creative strategies.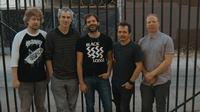 Dan Weiss Starebaby
WHEN: Thursday, Sept 20 -8 & 9:30 pm
TICKETS: $25 in advance/$28 at door/$10 full-time students with ID
Get Tickets

Trevor Dunn - bass
Matt Mitchell - piano
Ben Monder - guitar
Craig Taborn - synth
Dan Weiss - drums
Starebaby is the upshot of drummer Dan Weiss's long-running dream to bring together some of the most accomplished players on the jazz scene to play music that combines jazz with the power of heavy metal and electronic new music.
As with his two critically-acclaimed previous releases -- "Fourteen," which was named one of the best releases of 2014 by The New York Times, and "Sixteen: Drummers Suite,"—Starebaby is a decidedly original work that is largely without precedence, reflecting the power of conviction coming from a single, brimming wellspring.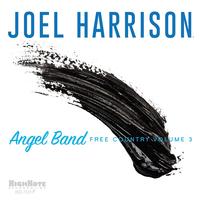 Joel Harrison CD Release Concert
WHEN: Friday, Sept 21 - 8 & 9:30 pm
TICKETS: $20 advance/23 door/$10 student
Get Tickets
Brooklyn-based guitarist Joel Harrison releases Angel Band, the third CD in a series where Country and Appalachian music is recast in a modern jazz context.
Joel Harrison: guitars, voice
Anthony Pirog: guitar
Jerome Harris: bass
Jeremy Clemons: drums
In 2003 and 2004 Harrison recorded Free Country and So Long Second Street on the ACT label, marking him one of the most distinctive voices in contemporary music. He now revisits this concept with Angel Band, enormously diverse and imaginative arrangements of timeless tunes by Bill Monroe, Bob Wills, Olabelle Reed, Johnny Cash, and more. Each song bears a unique imprint, wherein Country, African rhythms, R&B, avant garde, rock and psychedelia all beautifully conjoin. The band is a "who's who" of the modern jazz scene.