A Classical, Jazz & World Music Concert Venue
409 N Charles Street
Baltimore MD 21201
www.andiemusiklive.com
Buy tickets online at www.instantseats.com
Or by calling us as (410) 385-2638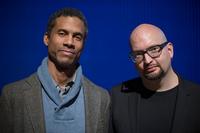 Mark Turner/Ethan Iverson: Temporary Kings
WHEN: Thursday Sept 13 - 8 & 9:30 pm
TICKETS: $20 advance /$23 door /$10 full time students with ID
Get Tickets

The initial musical connection between saxophonist Mark Turner and pianist Ethan Iverson was made in 1990s jam sessions in New York City, with both going on to individual success -- Iverson in hit trio The Bad Plus and Turner as a solo leader and in such groups as the trio Fly (recording in both capacities for ECM). A decade after their first meeting, the saxophonist and pianist began an association in the Billy Hart Quartet, the two players featuring sympathetically on two widely lauded ECM albums by that band. Now with Temporary Kings -- their debut on record as a duo- - Turner and Iverson explore aesthetic common ground.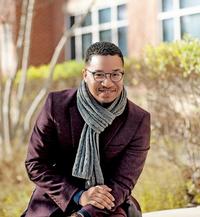 Phil Thomas Quintet
WHEN: Friday Sept 14 - 8 & 9:30 pm
TICKETS: $20 in advance/$23 at door/$10 full-time students with ID
Get Tickets

Craig Alston, sax
Phillip k Jones II, piano
Mike Graham, bass
Yolanda Thomas, vocalist
Philip Thomas, drums/vocals
From the albums jazz hymns: Faith of our fathers vol. 1&2 3&4. The Philip Thomas quintet has come together to perform some of the more popular and often heard hymns of the church in a straight ahead jazz setting. With help from the pianist and albums producer Phillip K jones II, Baltimore's own Craig Alston and Michael Graham Jr. also special guest vocalist Yolanda Thomas. This is an evening you do not want to miss.
Wan-Chi Su & Ismar Gomes Cello & Piano Recital
WHEN: Saturday Sept 15 - 2 pm
TICKETS: $12 in advance/$15 at door/$8 students
Get Tickets

Program
Stravinsky: Suite Italienne for cello and piano
Bach: Sonata for viola da gamba and keyboard No. 3 in G minor, BVW 1029
Manuel de Falla: Suite Populaire Espagnole for cello and piano
Mendelssohn: Cello Sonata No. 2 in D major, Op. 58
After meeting during graduate school at the Peabody Conservatory, Mr. Gomes and Ms. Su began a collaborative relationship that evolved into their Duo, which has been concertizing for nearly a decade. They perform a wide range of music including most of the standard repertoire for cello and piano, as well as lesser known music. In 2015, the Duo premiered a new composition called Fantasy Variations, written for and dedicated to them by New York City based composer, William Weigel. They await completion of a new Sonata being composed for them by Aaron Malone.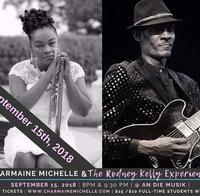 A Tribute to Guitarists Charmaine Michelle & the Rodney Kelly Experience
WHEN: Saturday Sept 15 - 8 & 9:30 pm
TICKETS: $15 in advance/$18 at door/$10 full-time student with ID
Get Tickets

Charmaine Michelle - Trumpet
Rodney Kelly - Guitar
Tony Lunsford - Bass
Kenny Trusty - Drums
Influenced by guitar greats Grant Green, George Benson and Jimmi Hendrix, Rodney Kelly Sr. a native of Baltimore has played for over 35 years. He was inducted into the 2017 class of the Maryland Music Hall of Fame and has played in The Heritage Art festivals Artscape, The International Jazz fest and 4 movies.
Charmaine Michelle walks in the tradition of Miles Davis while bringing her own style of cool jazz to the band stand. Raised in Northern Virginia, she studied jazz at the prestigious Peabody Conservatory, as a recipient of the Noble Levi Jolly Sr. Jazz Scholarship.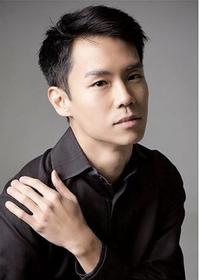 Pianist Ben Kim
WHEN: Sunday Sept 16 - 2 pm
TICKETS: $15 advance /$18 door /$8 Full time students with ID
Get Tickets

American pianist BEN KIM continues to prove himself an exceptionally gifted musician, through which his performances have gained a burgeoning international reputation for an uncommon integrity and insight. His interpretations have been lauded among critics and audiences alike, especially for their imaginative sensibility and fidelity toward the score. The Süddeutsche Zeitung, Germany's largest daily paper, commented on a recent concert as "practically euphoric and filled with vitality."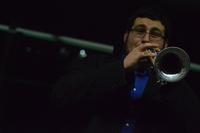 Elliot Bild & The Zone
WHEN: Sunday Sept 16 - 6 pm
TICKETS: $15 advance /$18 door /$10 full time student
Get Tickets

Michael Hudson Casanova, alto sax
Ben Karp, guitar
James Santangelo, piano
Nick Salcido, bass
Steven Perry, drums
Elliot Bild, trumpet
A newly formed modern jazz group that is known for capturing the intensity and spirit of jazz in true Philadelphia fashion. The Zone is comprised of some of Philly's finest musicians and focuses primarily on the original compositions by it's leader and arrangements of some classic jazz standards.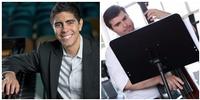 Monday Jazz Jam
hosted by Alex Meadow and Joshua Espinoza
WHEN: Monday Sept 17 - 7:30 pm
TICKETS: All seats: $5
Get Tickets

A first-hand look into Baltimore's thriving jazz scene at this bi-monthly session. The convergence of many of the area's talented jazz musicians in this intimate listening room sparks fresh and creative sounds. Join us for an evening of unpredictable, imaginative, and electrifying jazz, brought to you by some of the city's finest players!
Musicians interested in sitting in should reach out to joshua.espinoza@gmail.com so we'll be expecting you! All are welcome!
With a style rooted in the jazz tradition yet tastefully modern, Josh Espinoza's music reaches audiences of all ages.
New Yorker Alex Meadow is an upright and electric bass player currently residing in the Baltimore/Washington area. His freelance career keeps him in high demand as a jazz/funk/fusion artist.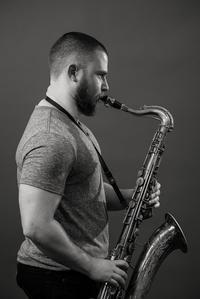 Nate Hook Standards Sextet
WHEN: Tuesday Sept 18 - 8 & 9:30 pm
TICKETS: $12 in advance /$15 at door /$10 full-time student with ID
Get Tickets

Nate Hook, sax
Theljon Allen, trumpet
Savino Palumbo, piano
Mikel Combs, bass
Gusten Rudolph, drums
Chris Barrick, vibes
Born and raised in Texas, Nate Hook's music embodies the full tone and rich creativity of great horn players from the Lone Star State. Nate moved to NYC in 2012 and in 2013, he started the band "Progressive Overload," which released their first album in fall 2016. As a resident of Baltimore, Nate studied with Gary Thomas and earned a performance degree from the Peabody Conservatory. He has worked in recent years with Ralph Peterson, Alex Norris, Paul Bollenback, and Bob Butta, just to name a few. In spring 2016, Nate played bass clarinet in Gary Thomas' "Pariah's Pariahs" ensemble.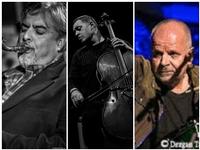 Daniel Levin/Tony Malaby/Randy Peterson
WHEN: Wednesday Sept 19 - 8 pm
TICKETS: $20 in advance/$23 at door/$10 full-time students with ID
Get Tickets

Daniel Levin, cello
"One of the instrument's most brilliant contemporary practitioners." (The Wire)
Tony Malaby, saxophones

"A hero of today's improvised music scene." (Jazztimes)
Randy Peterson, drums

"A rhythm prophet." (All About Jazz)
Three innovative improvisers, engaging in collective free playing that traverses both ferocious and introspective aspects of their dialogue with tremendous technical skill and highly creative strategies.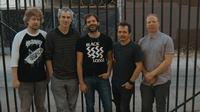 Dan Weiss Starebaby
WHEN: Thursday Sept 20 -8 & 9:30 pm
TICKETS: $25 in advance/$28 at door/$10 full-time students with ID
Get Tickets

Trevor Dunn - bass
Matt Mitchell - piano
Ben Monder - guitar
Craig Taborn - synth
Dan Weiss - drums
Starebaby is the upshot of drummer Dan Weiss's long-running dream to bring together some of the most accomplished players on the jazz scene to play music that combines jazz with the power of heavy metal and electronic new music.
As with his two critically-acclaimed previous releases -- "Fourteen," which was named one of the best releases of 2014 by The New York Times, and "Sixteen: Drummers Suite,"—Starebaby is a decidedly original work that is largely without precedence, reflecting the power of conviction coming from a single, brimming wellspring.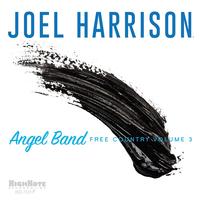 Joel Harrison CD Release Concert
WHEN: Friday Sept 21 - 8 & 9:30 pm
TICKETS: $20 advance/23 door/$10 student
Get Tickets

Brooklyn-based guitarist Joel Harrison releases Angel Band, the third CD in a series where Country and Appalachian music is recast in a modern jazz context.
Joel Harrison: guitars, voice
Anthony Pirog: guitar
Jerome Harris: bass
Jeremy Clemons: drums
In 2003 and 2004 Harrison recorded Free Country and So Long Second Street on the ACT label, marking him one of the most distinctive voices in contemporary music. He now revisits this concept with Angel Band, enormously diverse and imaginative arrangements of timeless tunes by Bill Monroe, Bob Wills, Olabelle Reed, Johnny Cash, and more. Each song bears a unique imprint, wherein Country, African rhythms, R&B, avant garde, rock and psychedelia all beautifully conjoin. The band is a "who's who" of the modern jazz scene.