A Classical, Jazz & World Music Concert Venue
409 N Charles Street
Baltimore MD 21201
www.andiemusiklive.com
Buy tickets online at www.instantseats.com
Or by calling us as (410) 385-2638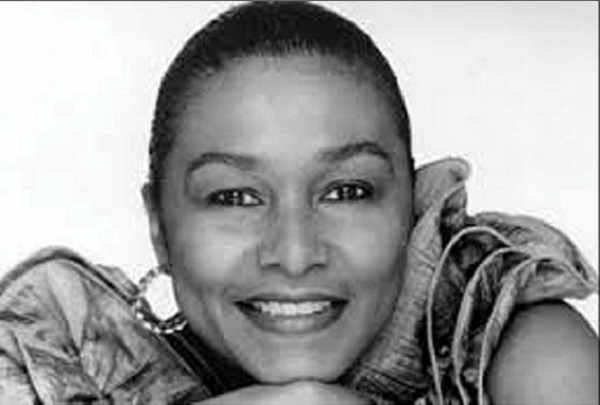 Tamm E Hunt & Her Band
WHEN: Friday, August 24 - 8 & 9:30 pm
TICKETS: $20 in advance/$23 at door; Seniors: $15 in advance /$18 at door; $10 full-time students with ID
"Tamm E Hunt is an American Original…She gets better and better" - Trumpeter Freddie Hubbard
Versatile, contemporary, timeless and captivating, vocal stylist Tamm E Hunt is the real deal…rolling up on the set to give you ballads, jazz & blues classics and original material from her CD Tamm E Hunt Live @ Birdland, which she recorded with Gary Bartz, Eric Reed and Mac Gollehon.
Maybe you became aware of Tamm E Hunt when she first graced Baltimore in 2002 because of a tragedy: It was the shooting death of her son that bought her to Charm City from New York City. Could have been in 2003 when the Maryland State Senate cited her as a "Maryland Jazz Ambassador and then Mayor Martin O'Malley deemed April 19th Tamm E Hunt Day in Baltimore." You might have been there when she and her band played to a SRO audience at Baltimore's Caton Castle Jazz Club in the 2003 blizzard. Or, perhaps you saw her on WBFF-TV with Baltimore Jazz Treasure, saxophonist Carlos Johnson. Maybe you got hip to the raconteur when she debuted her critically acclaimed CD Tamm E Hunt Live @ Birdland with Gary Bartz, Eric Reed and Mac Gollehon on WEAA Radio 88.9 with Gary Ellerbe. Could be you read about the multi-talented Jazz Diva in the Afro American Newspaper, Baltimore Sun Paper or the now defunct City Paper. And it just might be your first time ever hearing of Tamm E Hunt, which means you have something to look forward to.

An ironclad singer of indisputable capability, creative drive and rhapsodical panache, Tamm E Hunt has emerged as one of Maryland's premiere vocalist and a recognizable Baltimore Jazz Treasure. She has exercised her formidable vocal skills on three continents in venues throughout France, Italy, Spain, Canada, Central America, the United Kingdom, Japan and the United States and looking forward to touching hearts and souls beyond.
Her musical associations read like "Who's Who in the music and entertainment industry." Tamm E Hunt is an accomplished actor and producer has shared the stage with Sir Elton John, on his Tumbleweed Connection Album, Louis Gossett, Jr., LaVar Burton, "Roots – The Gift", appeared on the CBS Late Show with David Letterman and Paul Shafer, the Temptations at the Tropicana Hotel, bassists Buster Williams, Walter Booker, Curtis Lundy, pianists Dorothy Donegan, Larry Willis, John Hicks, Orrin Evans, saxophonists Rene McLean, Bobby Watson, drummers Ronnie Burrage, Eric Kennedy, Steve Williams, vibraphonist Roy Ayers and countless others.
Look out for author Tamm E Hunt's new literary contribution "Baltimore Jazz Chronicles: A New History" dropping Summer 2018.