A Classical, Jazz & World Music Concert Venue
409 N Charles Street
Baltimore MD 21201
www.andiemusiklive.com
Buy tickets online at www.instantseats.com
Or by calling us as (410) 385-2638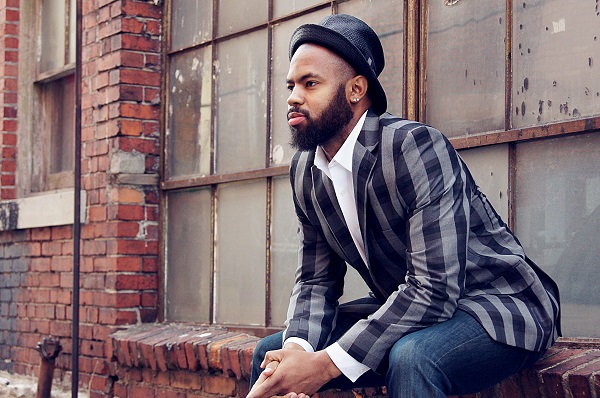 Jaron Lamar Davis and Untapped Soil
WHEN: Tuesday, July 24 - 8:30 pm
TICKETS: $12 advance /$15 at door /$10 full-time students with ID
Get Tickets

Hope Udobi - Piano
Theljon Allen - Trumpet
Mike Saunders - Bass
Jaron Lamar Davis - Drums
One of the more versatile up and coming drummers in the industry, multi-instrumentalist/ composer/ clinician/ educator Jaron Lamar Davis brings a throwback "serve the music" mentality to any situation he is thrown into. Whether straight-ahead, funk, neo-soul, country, musicals, or studio sessions Jaron offers a unique blend of ideas and authenticity that can often be found among the players of yesteryear.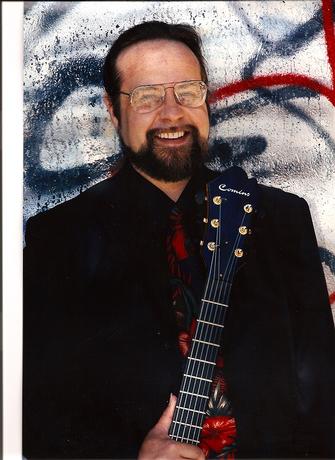 Justin Lees Guitar Trio
WHEN: Thursday, July 26 - 8 pm
TICKETS: $12 in advance/$15 at door/$10 full-time student with ID
Get Tickets

Justin Lees, guitar
Pete Revell, bass
Dominic Smith, drums
Justin Lees started playing guitar professionally in the late 70's and studied guitar with several local prominent guitarists in Washington D.C., including Rick Whitehead, Paul Bollenbach (local to DC at the time), Bill Biesecker, Danny Gatton, and guitarists not so local (including Herb Ellis and Emily Remler).
Although stylistically diverse, Justin's main focus is on a straight ahead approach to jazz steeped in the fifties tradition of Charlie Parker and Dizzy Gillespie and rooted in the styles of Charlie Christian and T Bone Walker. The feeling of Swing and the Blues is a constant. While in Washington D.C., he worked as a freelance musician with a variety of people that have included Ron Holloway, Dick Morgan, Keeter Betts, Cindy Cain and others.

He performed with his own Trio at The Uptown Lounge and Restaurant on Manhattan on Tuesdays for a year long residency Sept of 2015-2016 as well as at The Garage in NYC for more than 10 years until it's closing. His trio also performs at Cleopatra's Needle and The Bar Next Door in Manhattan.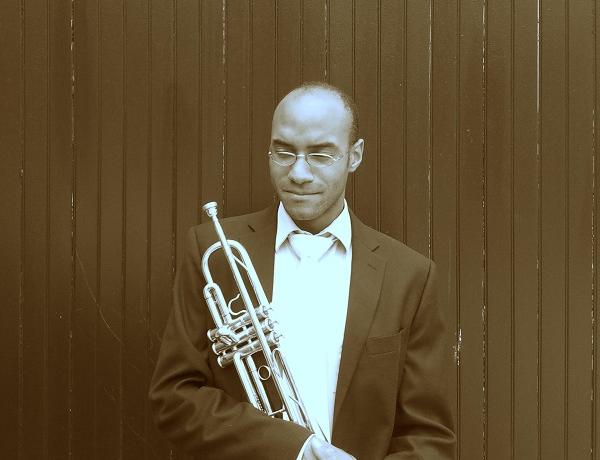 Leo Maxey Septet
WHEN: Friday, July 27 - 8 & 9:30 pm
TICKETS: $12 advance /$15 at door /$10 full-time students with ID
Get Tickets
Performing standards and originals
Irene Jalenti, vocals
Christian Hizon, trombone
Han Yu, tenor sax
Darius Scott, piano
Jon Guo, bass
Jaron Davis, drums
Jim Hanna, percussion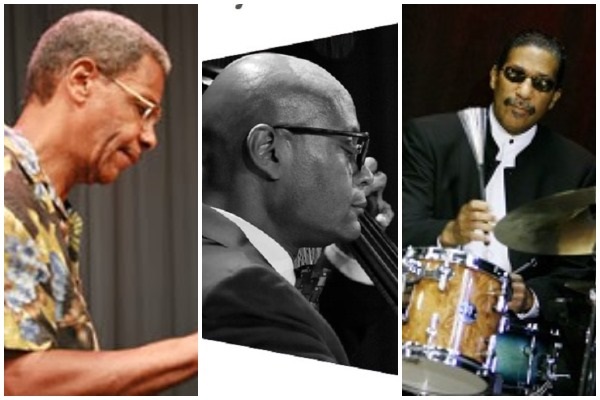 Charles Covington Trio
WHEN: Saturday, July 28- 8 & 9:30 pm
TICKETS: $20 in advance/$23 at door/$10 full-time students with ID
Get Tickets

Charles Covington, piano
Nassar Abadey, drums
James King, bass
Charles Covington, Jr. is recognized as a virtuoso jazz pianist and jazz organist. A specialist in the styles of early piano greats James "Eubie" Blake, Art Tatum, and Errol Garner, Mr. Covington enjoys a high reputation among performers.
Covington incorporates the styles of jazz greats in his jazz organ performance. Mr. Tatum, Bud Powell, and John Coltrane were some of the few who each achieved the colossal feat of amending the aesthetic of jazz styles–Mr. Covington achieved the colossal feat of demonstrating that it was possible to master all of these styles and to blend these disparate elements into a coherent, codified style by imposing the mark of his own personality.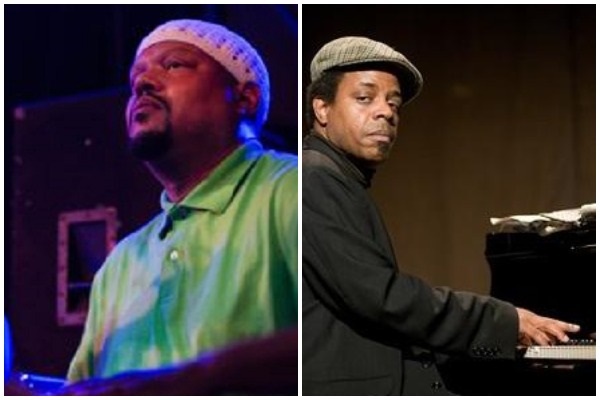 Kevin Pinder & The Powers to Be
WHEN: Sunday, July 29 - 5 & 7 pm
TICKETS: $15 in advance/$18 at door/$10 full-time students with ID

Kevin Pinder - drums, percussions
Bobby Thomas - trumpet
Jamal Moore - reeds, percussion
Lafayette Gilchrist - piano
Jeron White – bass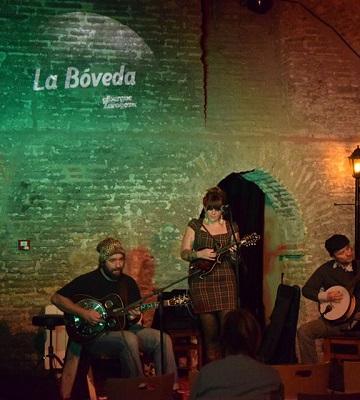 The Blue Ribbon Healers
WHEN: Monday, July 30 - 8 pm
TICKETS: $10 in advance/$13 at door
Get Tickets

In five years of playing full time and traveling coast to coast, The Blue Ribbon Healers have concocted a sonic gumbo of tasty treats for the ears and feet, a sound you can drink to, dance to, and smoke to, a feeling that warms the heart and brings people together in lively celebration.
Their driving string band sound draws heavily from the old-time jazz of New Orleans and proves a lively vehicle for original material, and a rich base for the gumbo of choice ethnic and folk flavors that come together in one delicious dance-able sound.
Mark your calendar and get your tickets for these upcoming events!
July 2018
24 Jaron Lamar Davis and Untapped Soil
26 Justin Lees Guitar Trio
27 Leo Maxey Septet
28 Charles Covington Trio
29 Kevin Pinder & The Powers to Be
30 The Blue Ribbon Healers
August 2018
3 Brandon Woody's Upendo
4 Folkal Point: Elena & Los Fulanos
5 Alan Blackman
6 & 20 Monday Jazz Jam hosted by Alex Meadow and Joshua Espinoza
7 Mike Gary Monthly Tuesday Series
10 An evening with Jermaine
11 Karter Jaymes & Special Guest
12 Roots Cafe Singer-Songwriter Series
12 Black Composers Forum Part III
13 Dunbar Alumni Jazz Band - Monthly Mondays
14 Afro Yaqui
16 Pierre Nicolas Colombat
16 Andreas Arnold - Ojos Cerrados featuring Julia Patinella
"Flamenco guitar and songs from Spain, Sicily and Cuba"
17 Paul Carruring
18 Subhi, Indian singer
19 Craig Alston
23 Alfredo Colon
24 Tamm E Hunt & Her Band
25 Mark Gross
26 Rose Moraes Singing samba
28 Nate Hook
31 Billy Wolfe and Leo Maxey: MW9
September 2018
3 & 17 Monday Jazz Jam hosted by Alex Meadow and Joshua Espinoza
4 Mike Gary Quartet Monthly Tuesday Series
8 Classical Guitarist Ana Vidovic - Annual Concert
10 Dunbar Alumni Jazz Band - Monthly Mondays
14 Phil Thomas Quintet
15 A Tribute to Guitarists - Charmaine Michelle & the Rodney Kelly Experience
30 Roots Cafe Singer-Songwriter Series