A Classical, Jazz & World Music Concert Venue
409 N Charles Street
Baltimore MD 21201
www.andiemusiklive.com
Buy tickets online at www.instantseats.com
Or by calling us as (410) 385-2638
Marilyn Scott and her All-Star LA Band
WHEN: Thursday June 14 - 8 & 9:0 pm
TICKETS: $20 advance /$23 door /$10 full-time students with ID
Get Tickets
Marilyn Scott - vocals
Russell Ferrante - keyboards
Jimmy Haslip - bass
James Harrah - guitar
Jimmy Branly – drums
The first-ever East Coast tour for the legendary LA jazz singer Marilyn Scott. Her most recent CD featured some great musicians and many of them will be in her band for the tour, including Yellowjackets co-founders Jimmy Haslip and Russell Ferrante.

Why do some artists thrive for decades in the ever-changing music world and others fade away so quickly? The reasons are myriad but there's one factor shared by all of the true survivors: originality. The key to longevity is having something to say, and being able to say it in a manner unlike any other performer.

Marilyn Scott is such an artist. The veteran vocalist has been releasing critically acclaimed, cross-genre recordings for more than four decades, both as a leader and collaborator, and has dazzled audiences all over the world with her powerful live performances. She's worked with some of the most gifted musicians in the world, including such highly regarded jazz ensembles as Spyro Gyra and the Yellowjackets, and some of the hottest names in the blues and R&B world, from Bobby Womack to Tower of Power to Etta James.

Throughout all of her work, there's been one constant. "Never sound like anyone else," she says. "You have influences but really, it's your job to be who you are."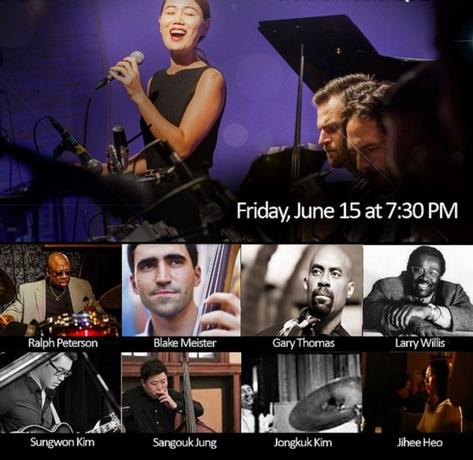 Jazz Brings Us Together 2018:
Jihye Lee Orchestra & Blake Meister Quartet
WHEN: Friday June 15 - 7:30 pm
TICKETS: FREE event; RSVP is required via this link to ensure your space: Get Tickets

The Korean Cultural Center Washington, D.C. proudly presents the annual Jazz Brings Us Together, a groundbreaking joint performance by two acclaimed, cutting-edge jazz groups from Korea and the United States, featuring in 2018 the Jihye Lee Orchestra and the Blake Meister Quartet.

These two sensational groups will meet for the first time to introduce and blend their unique styles of contemporary jazz in a free performance at An die Musik Live, presented in partnership with the D.C. Jazz Festival as a Fishman Embassy Series event. This joint performance celebrates harmony among Baltimore's diverse regional communities through cultural exchange and a shared love of jazz music. Audiences won't want to miss this stellar ensemble performance featuring top Korean and American artists in each group, plus an epic international jam session.

The Jihye Lee Orchestra is led by New York-based Korean jazz vocalist and composer Jihye Lee. She released her first orchestra album, April, in 2017, garnering global praise as a fresh original voice on the jazz composition scene. Lee graduated from the Manhattan School of Music and Berklee College of Music with numerous awards and scholarships, learning from and working with world-renowned faculty, including Jim McNeely and Greg Hopkins. Lee plans to release her original duet album with pianists Yoonseung Cho and Vardan Ovsepian in the near future.
Jihee Heo, piano
Sungwon Kim, guitar
Sang Ouk Jung, bass
Jongkuk Kim, drums

The Blake Meister Quartet is led by bassist Blake Meister who has performed and recorded with a diversity of renowned musicians, including Marc Copland, David Kikoski, Gary Bartz, Steve Davis, and Warren Wolf.
Blake Meister, bass
Gray Thoma, saxophone
Billy Williams, drums
Larry Willis, piano
Dariusz Skoraczewski - Complete Bach Cello Suites
WHEN: Saturday June 16 - 2 pm
TICKETS: Per concert: $20 advance /$23 door /$10 student; Both concerts: $30 advance/$16 student
Get Tickets
CD Release Concert in two parts on June 16 and 23
Part I - June 16
Suite No. 1 in G Major, BWV 1007
Suite No. 4 in E flat Major, BWV 1010
Suite No. 5 in C Minor, BWV 1011
Part II - June 23:
Suite No. 2 in D Minor, BWV 1008
Suite No. 3 in C Major, BWV 1009
Suite No. 6 in D Major, BWV 1012
Check out this review of his new recording of these pieces in the highly-regarded Gramophone Magazine.

Baltimore Symphony Orchestra's Principal Cellist Dariusz Skoraczewski has been described by Tim Smith of the Baltimore Sun as having "lush tone, expressive style and solid technique that have earned him admiration in a career that encompasses solo, chamber and orchestral music-making…" He has delighted audiences across the United States, Europe and Asia showcasing his artistry and virtuosic command of the cello. As a soloist he performed with numerous orchestras, including the National Philharmonic and the Baltimore Symphony Orchestra.

His diverse repertoire includes compositions from early Baroque to the present. His debut CD "Cello Populus" is an eclectic collection of contemporary solo pieces and includes works of Hindemith, Ligeti, Crumb, Penderecki, Saariaho and Lutos?awski. Praised by Mike D. Brownell of AllMusic.com as "a truly exceptional album that leaves listeners eagerly waiting for another installment", the recording earned considerable attention to award Dariusz the prestigious Baker Artist Award in Baltimore in 2013.

Since 2011 he has held the Joseph and Rebecca Meyerhoff chair as the Principal Cellist of the Baltimore Symphony. Dariusz plays a 1702 Carlo Giuseppe Testore cello, generously on loan from Marin Alsop in memory of her mother, Ruth Alsop.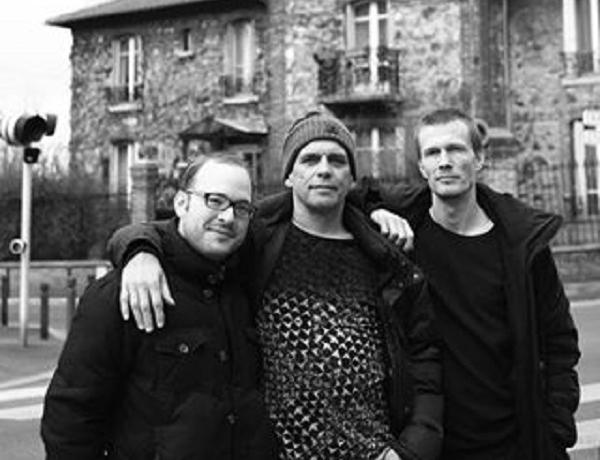 Samuel Blaser Trio
WHEN: Saturday June 16 - 8 & 9:30 pm
TICKETS: $20 advance /$23 door /$10 full time students with ID
Get Tickets

Samuel Blaser, trombone
Marc Ducret, guitar
Peter Bruun, drums
At a time when there are more musicians in the world trying to be heard than ever before, rare gems like Samuel Blaser seem, paradoxically, to rise above it all. He's already achieved a rare prominence as one of his generation's most wildly elegant, relentlessly forward-thinking and undeniably virtuous trombonists.

Between recording and touring with his own groups and collaborating in other leaders' ensembles, Blaser's career continues an upward trajectory that seems to have no end in sight. "The world of music fascinates me to no end, and I´m determined to take one journey after another with my instrument and work," says Blaser. "It´s all about discovery and communicating new ideas. Believe me, I´m proof that a shiny trombone can send a message right to your heart and change your life."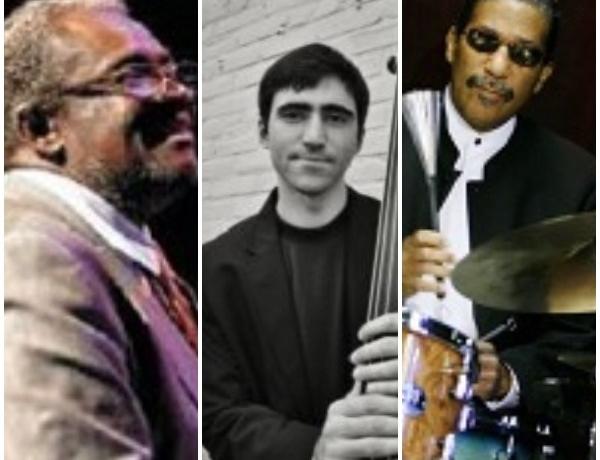 Celebrate Father's Day with Larry Willis Trio
WHEN: Sunday June 17 - 4 & 6 pm
TICKETS: $20 advance/$23 door/$10 full-time student w/ ID
Get Tickets

Larry Willis, piano
Blake Meister. bass
Nasar Abadey, drums
Pianist Larry Willis has had an important and distinguished 40-year career in jazz. Since making his recording debut on Jackie McLean's landmark 1965 album "Right Now!," the New York-born Willis has played everything from free jazz to fusion to rock while performing as a valued sideman with such jazz titans as Dizzy Gillespie, Lee Morgan, Cannonball Adderley, Art Blakey and Woody Shaw. Larry has played on more than 300 records with almost every great jazz musician of the modern era.
Larry Willis is a three-time Grammy nominee with Fort Apache as well as pianist on two of their New York Jazz Critics Award-winning CDs. He's was also on Roy Hargrove's Grammy-winning "Crisol Band" CD and toured for three years with Roy.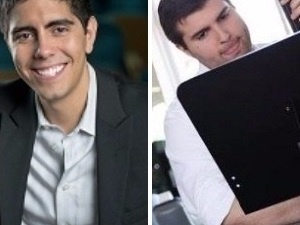 Monday Jazz Jam
hosted by Alex Meadow and Joshua Espinoza
WHEN: Monday June 18 - 7:30 pm
TICKETS: All seats: $5
Get Tickets

A first-hand look into Baltimore's thriving jazz scene at this bi-monthly session. The convergence of many of the area's talented jazz musicians in this intimate listening room sparks fresh and creative sounds. Join us for an evening of unpredictable, imaginative, and electrifying jazz, brought to you by some of the city's finest players!
Musicians interested in sitting in should reach out to joshua.espinoza@gmail.com so we'll be expecting you! All are welcome!
With a style rooted in the jazz tradition yet tastefully modern, Josh Espinoza's music reaches audiences of all ages.
New Yorker Alex Meadow is an upright and electric bass player currently residing in the Baltimore/Washington area. His freelance career keeps him in high demand as a jazz/funk/fusion artist.
Shawn Maxwell's New Tomorrow
WHEN: Wednesday June 20 - 8 pm
TICKETS: $13 in advance/$16 at door/$10 full-time student with ID
Get Tickets
Shawn Maxwell's New Tomorrow is a quintet made up of five of Chicago's finest musicians. Performing all original material, they specialize in a style of jazz that is heavily influenced and blended with several other modern genres. Focusing on composition just as much as improvisation, they reveal stunning melodies hidden within complex time signatures. This new approach in Maxwell's writing brings a perfect blend of composition and improvisation for a new direction in jazz.
After starting his professional career touring internationally, across the Mediterranean and the Caribbean, Maxwell returned home to Chicago. His multi-instrumental talents have been lauded by fellow musicians and critics alike and Maxwell has become one the preeminent performers in the Chicago jazz landscape.

Released Feb 18th 2014, the latest disc from Shawn Maxwell, "Shawn Maxwell's Alliance", features an impressive ensemble. This unique album is released on the Chicago Sessions record label. The group has developed an avid following among critics and fans. Howard Reich writes, "Maxwell's scores proved as unusual as his taste for instrumental color, the pieces shifting from jazz-swing rhythm one moment to classical downbeats the next, from bebop phraseology to long and incantatory phrases to perky, funk-tinged melody making… Nobody writes like this."

Maxwell has expanded his repertoire to include guest appearances and master classes in educational settings as a Vandoren Regional Artist. His pedagogical skill combined with a performer's sensibility has made him a favorite of elementary age through college students.