A Classical, Jazz & World Music Concert Venue
409 N Charles Street
Baltimore MD 21201
www.andiemusiklive.com
Buy tickets online at www.instantseats.com
Or by calling us as (410) 385-2638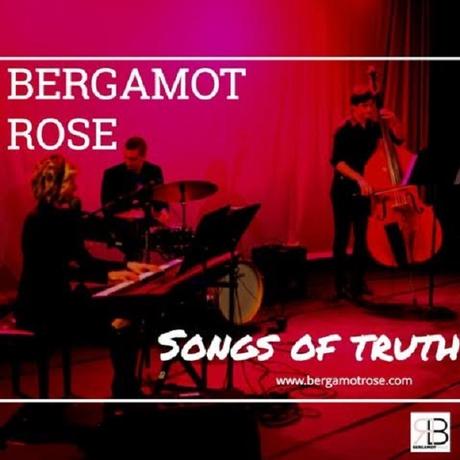 Bergamot Rose: Nouveau Alternative & French Fusion
WHEN: Thursday June 28 - 8 :30 pm
TICKETS: $15 advance /$18 door /$10 full time student with ID
Get Tickets
Jennifer (Scott) Bergamot-Rose, pianist, songwriter and vocalist
Ethan Foote, bass and arranger
accompanied by guitar, strings and percussion
A sound palette of world rhythms infused with a French twist. Inspired by early '90's new wave, Bergamot Rose's songs are composed of tart lyrics balanced by vibrant rhythms and instrumentation.
In addition to the group's nouveau alternative vibe, Bergamot Rose is acclaimed for their performance of French Fusion and world jazz with vocals in French, Spanish, Italian, Portuguese, Russian and English. The group has been honored to perform for The French Ambassador, The French Embassy, The Canadian Delegation to OAS and many in the diplomatic community.
Deep Water Jazz Band
WHEN: Friday, June 29 - 8 & 9:30 pm
TICKETS: $20 advance /$23 door /$10 full-time students with ID
Get Tickets
Derrick A. Amin, piano
Darrell Taylor, drums
Colie Williams, vocals
Darryl Adams, bass
Terry Koger, alto sax
Dniko Evans, tenor sax
Ron Lewis, vocals
Lenny Smith, guitar
Mel Valentine, percussion
An experiment in unbridled musicality. An approach to jazz music that seeks to explore the most literate (if not popular) aspects of the music with local musicians who have experienced the deepest aspects of melody, rhythm and harmony; interpreting the rarest of post-bop idioms. With original compositions and the addition of lyrics to some of the more esoteric gems by the likes of Wayne Shorter, Hancock, Miles and Monk.
Carl Filipiak and the Jimi Jazz Band
WHEN: Saturday, June 30 - 8 & 9:30 pm
TICKETS: $15 in advance/$18 at door/$10 full-time student with ID
Get Tickets
Playing songs from their latest album "What Now"
Carl Filipiak, guitar
Frank Young, drums
Matthew Everhart, bass
Paul Hannah, saxophone
Brian Simms, keyboards
Carl Filipiak has earned critical acclaim as one of today's most dynamic jazz guitarists. Jazziz Magazine has included him among a renowned list of guitar players in their nominations for "New Fusion Blood," and JazzTimes calls him "a dazzlingly versatile guitarist."
His current group, Carl Filipiak and the Jimi Jazz Band, just released their third album "What Now" on Geometric Records. Featuring originals co-written by the band and a version of the Beatles "Strawberry Fields Forever", their music brings the spirit of the sixties into the 21st Century.
Brandon Woody's Upendo featuring Lafayette Gilchrist
WHEN: Sunday, July 1 - 8 & 9:30 pm
TICKETS: $15 in advance/$18 at door/$10 full-time students with ID
Get Tickets

Brandon Woody, trumpet
David Dioungue, sax
Lafayette Gilchrist, piano
Mike Gary, bass
Kweku Sumbry, drums
Brandon is a graduate of the Brubeck Institute, a full scholarship Jazz program in California that accepts only 5 people every 1-3 years. He now attends the Manhattan School of Music on a full ride.
Brandon has won numerous competitions: Berklee Jazz Workshop 2014, Young Arts in 2015 and 2016, BSA Concerto competition in 2016, Peabody concerto competition in 2016, Shenendoah Jazz Soloists Competition in 2016. Has studied privately with Ambrose Akinmusire, Sean Jones, Tiger Okoshi, Andrew Balio, Dontae Winslow.