A Classical, Jazz & World Music Concert Venue
409 N Charles Street
Baltimore MD 21201
www.andiemusiklive.com
Buy tickets online at www.instantseats.com
Or by calling us as (410) 385-2638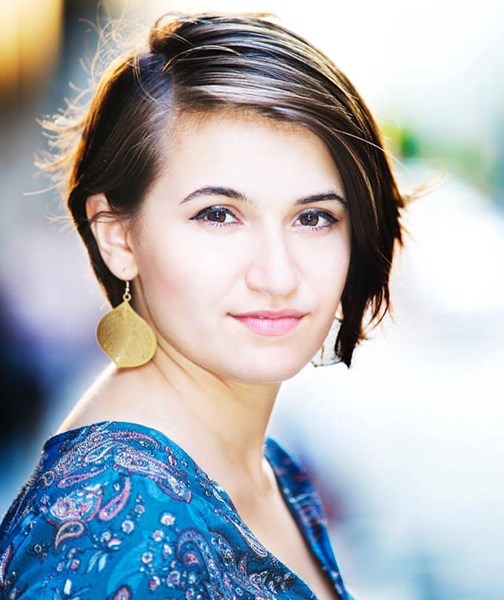 Kristina Koller Perception Album Release & ADM Live Debut
WHEN: Wednesday, May 30 - 8 pm
Get Tickets
Kristina Koller, voice
Fima Chupakhin, piano
James Robbins, bass
Joe Spinelli, drums
Accomplished, vocalist, composer and arranger Kristina Koller will present music from her debut album 'Perception'. As one of the most applauded rising stars in jazz, Koller has developed quickly into a highly individual vocalist, melding jazz, funk, R&B and alt-rock sounds into her songs. Kristina arranges tunes in unique ways, knowing that adding to the legacy of jazz is much more important than recreating the performances of others. The New York native culled her musical chops in the NYC jazz scene, performing at venerable jazz haunts such as Smalls, Smoke, Minton's, Mezzrow as well as The Apollo Theater. Kristina was a featured Discovery Artist at the 2017 Mid-Atlantic Jazz Festival.
TICKETS: $12 advance/$15 door /$10 full time students with ID
---
Dat Feel Good Band
WHEN: Thursday, May 31 - 8 & 9:30 pm
Get Tickets

Fiery, Agile and passionate, multi-instrumentalist Clarence Ward III's heartfelt, soulful music stands as an anchor of the Baltimore music scene. The minute you hear the crisp, agile wail of his trumpet, or the playful sincerity of his sax you're frozen, mesmerized, until he's said his piece. Clarence doesn't just play the notes, he lives them, and you are helpless to avoid the way it vibrates through your chest cavity and breaks you open to the world and it's complexity. He's a storyteller, a guardian of jazz music today.
TICKETS: $15 in advance/$18 at door/$10 full-time students with ID
---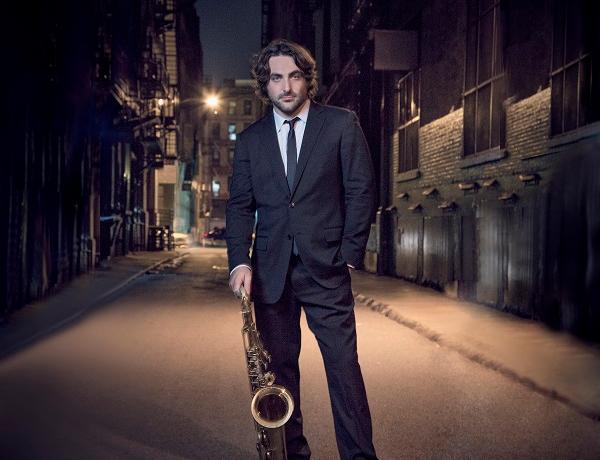 Saxophonist Noah Preminger
WHEN: Friday June 1 - 8 & 9:30 pm
Get Tickets
Noah Preminger, tenor sax
Jason Palmer, trumpet
Kim Cass, bass
Dan Weiss, drums
The New York Times declares: "Mr. Preminger designs a different kind of sound for each note, an individual destiny and story." Preminger, just 31 and the winner of Downbeat Magazine's Rising Star Best Tenor Saxophonist, has recorded numerous critically acclaimed albums. Three new recordings were released in late 2016/early 2017, including an all-ballads date on the French vinyl label, Newvelle Records, a recording inspired by Delta Mississippi Blues musicians, Dark Was The Night, Cold Was The Ground and on Inauguration Day, 2017, Preminger released his 8th album as a bandleader, Meditations On Freedom, as a musical protest at ominous political developments in America.
TICKETS: $20 advance /$23 door /$10 full time students
---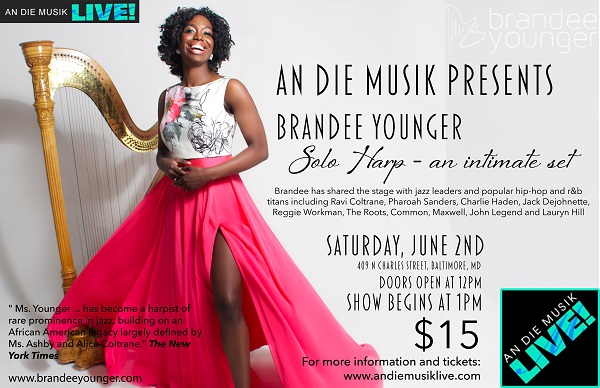 Jazz Harpist Brandee Younger
WHEN: Saturday, June 2 - 1 pm
Get Tickets

A fearless and versatile talent, harpist Brandee Younger defies genres and labels as a classically-trained musician playing in the avant-garde tradition of her sonically forward predecessors Dorothy Ashby and Alice Coltrane. Ms. Younger delivers a consistently fresh take on the ancient instrument as an educator, concert curator, performer and leader of the Brandee Younger Quartet.
TICKETS: $15 in advance/$18 at door/$10 full-time students with ID
---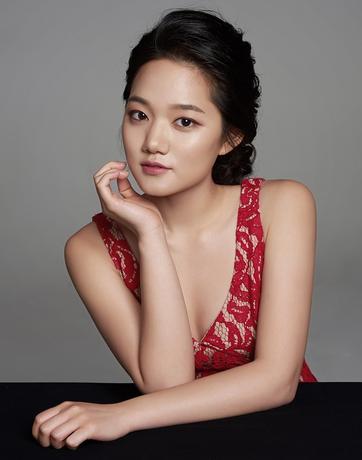 Yesse Kim - Piano Recital
WHEN: Saturday, June 2 - 3:30 pm
Get Tickets

Program:
Muzio Clementi - Sonata in F-sharp minor, Op. 25 No.5
Johannes Brahms - Variations on a Theme by Robert Schumann, Op. 9
Leon Kirchner - Five Pieces for Piano
Sergei Rachmaninoff - Etude-tableau Op.33 No.6 in E-flat minor
Frédéric Chopin- Etude Op. 10 No. 5 in G-flat Major
Isaac Albéniz - Iberia Book 1
A native of Seoul, Korea, Yesse Kim, began the piano at the age of six. By the age of nine, she made her professional debut in a solo recital for at Kumho Prodigy Series as the youngest performer in the history of the series. Ms. Kim received her Bachelor's and Master's degrees at the Peabody Institute under the guidance of Yong Hi Moon, as a recipient of the Ruth J. Brouse Bauer Endowed Full Scholarship in Piano.
TICKETS: Free admission, $10 donation is recommended
---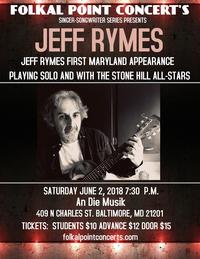 Folkal Point: Jeff Rymes
WHEN: Saturday, June 2 - 7:30 pm
Get Tickets

Jeff Rymes' former quartet The Lonesome Strangers originated in "the roots music explosion that took place in Southern California during the '80s" and have been described by AllMusic as "one of California's most influential bands." Now, 20 years since the Strangers' last release, Rymes has returned to serious musical pursuits with his solo debut, Even If The Sun Don't Shine, picking up where he left off with a collection of songs from the highways and byways of life's road trip.
Jeff will play a solo set, and a set backed by The Stone Hill All-Stars.
TICKETS: $12 in advance/$15 at door/$10 full-time student with ID
---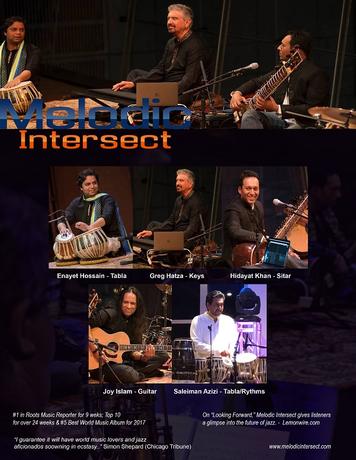 Melodic Intersect
WHEN: Sunday, June 3 - 5 & 7 pm
Get Tickets

Their New album "Looking Forward" officially has been included in this year's Grammy Ballot for Best World Music Album. It has charted for the last 15 weeks on top 10, including eight Weeks at #1 on the radio charts.
Hidayat Khan, sitar, vocal
Enayat Hossain, tabla
Greg Hatza, piano
Joy Islam, guitar
Saleiman Azizi, tabla/rhythms
TICKETS: $25 advance /$28 door /$10 full time students with ID
---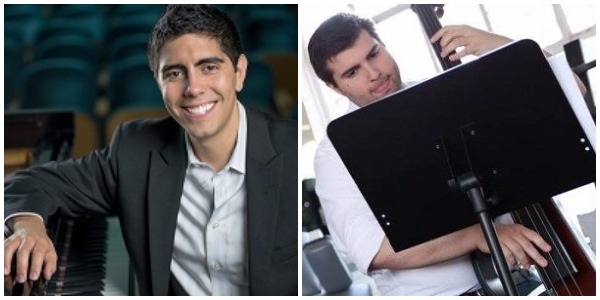 Monday Jazz Jam
hosted by Alex Meadow and Joshua Espinoza
WHEN: Monday, June 4 - 7:30 pm
Get Tickets

A first-hand look into Baltimore's thriving jazz scene at this bi-monthly session. The convergence of many of the area's talented jazz musicians in this intimate listening room sparks fresh and creative sounds. Join us for an evening of unpredictable, imaginative, and electrifying jazz, brought to you by some of the city's finest players!
Musicians interested in sitting in should reach out to joshua.espinoza@gmail.com so we'll be expecting you! All are welcome!
With a style rooted in the jazz tradition yet tastefully modern, Josh Espinoza's music reaches audiences of all ages.
New Yorker Alex Meadow is an upright and electric bass player currently residing in the Baltimore/Washington area. His freelance career keeps him in high demand as a jazz/funk/fusion artist.
TICKETS: $5
---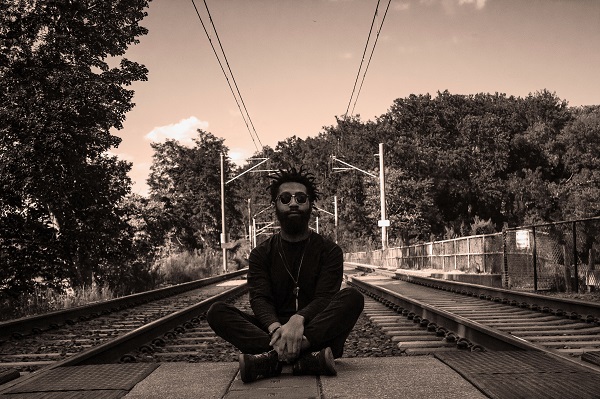 Mike Gary Quartet Monthly Tuesday Series
WHEN: Tuesday, June 5 - 8 pm
Get Tickets

Dauda - alto saxophone
Salem Kamalu - piano
Mike Gary II - bass
Allen Branch - drums
Baltimore natives who perform around the U.S. and abroad present not-so-standard jazz repertoire and each other's original music. Look out for special guests!
TICKETS: $10 in advance /$13 at door /$10 full-time students with ID