A Classical, Jazz & World Music Concert Venue
409 N Charles Street
Baltimore MD 21201
www.andiemusiklive.com
Buy tickets online at www.instantseats.com
Or by calling us as (410) 385-2638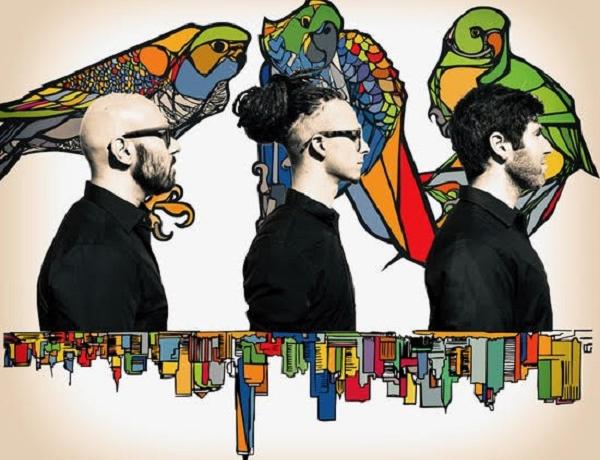 Philippe Lemm Trio
WHEN: Tuesday, April 24 - 8 pm
TICKETS: $13 advance /$16 door /$10 full time students with ID
Get Tickets
Philippe Lemm – Drums
Angelo Di Loreto – Piano
Jeff Koch – Bass
Celebrating their new recording, New Amsterdam!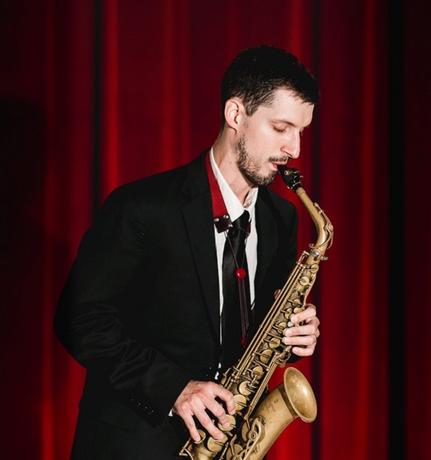 Tim Andrulonis Quintet
WHEN: Wednesday, April 25 - 8 & 9:30 pm
TICKETS: 8 pm show: $12 advance /$15 door /$10 full time students with ID; 9:30 pm show: All seats $10
Get Tickets
Tim Andrulonis - Saxophone
Theljon Allen - Trumpet
Don Wolcott - Piano
Shawn Simon - Bass
Jaron Davis - Drums
Tim Andrulonis is a Baltimore saxophonist first started playing jazz while attending Baltimore City College. He continued his studies at Shenandoah University where he received a bachelor's in music performance and again at the University of the Arts where he received a masters in music performance.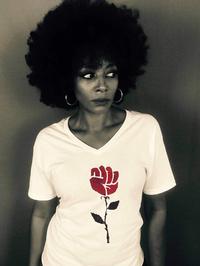 Jazz Vocalist Sy Smith with Drummer Lee Pearson
WHEN: Thursday ,April 26 - 8 & 9:30 pm
TICKETS: $20 in advance/$23 at door/$10 full-time students
Tickets are going fast! Get yours today.
Get Tickets
Sy Smith, vocals
Lee Pearson, drums
Dre King, piano
Dennis Turner, bass
A leader of the indie soul movement recording and/or touring with some of the biggest names in R&B, hip-hop and jazz, including Whitney Houston, Meshell Ndegeocello, and The Foreign Exchange. Dubbed by her peers as the "queen of underground soul."
Smith will perform songs from this new album plus fan favorites from her other projects, inspired covers and new standards. This is Sy's first solo set in Baltimore in more than 10 years and she's thrilled to return to Charm City!
Michael Feinberg Quartet
Featuring Ian Froman and Billy Test
WHEN: Friday, April 27 - 8 & 9:30 pm
TICKETS: $20 in advance/$23 at door/$10 full-time student with ID
Get Tickets
Michael Feinberg, bass
Noah Preminger, sax
Ian Froman, drums
Billy Test, piano
Michael Feinberg released his brand new album, Whatever Possessed Me, on March 23rd. The record dropped at the halfway point of his east coast tour, which will include performances in NYC, Philadelphia and Atlanta. Whatever Possessed Me demonstrates everything Feinberg loves about jazz. It's eclectic yet specific, swinging yet searching, deep and rich, but all the while full of emotion, spirituality, and conversation between brothers. On it, Michael showcases the mature and unique sound he has already cultivated during his short time on the New York City jazz scene.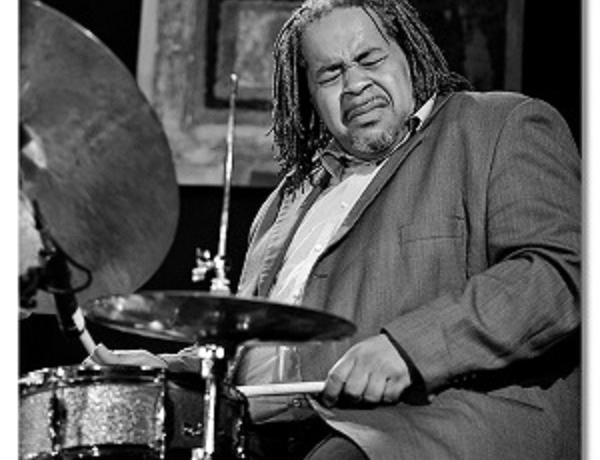 Larry Willis & Eric Kennedy Celebrate Eric Kennedy's Birthday Concert
WHEN: Saturday, April 28 - 8 & 9:30 pm
TICKETS: $20 in advance/$23 at door/$10 full-time student with ID
Get Tickets
Larry Willis, piano
Eric Kennedy, drums, percussion & vocals
Birthday cake will be served -- come help us celebrate Eric's birthday!!
Granny Award-winning pianist Larry Willis has had an important and distinguished 40-year career in jazz. He has played on more than 300 records with almost every great jazz musician of the modern era.
Eric Kennedy, a Baltimore native, is a drummer, vocalist, percussionist, educator and composer. Eric's introduction to all styles of music and early music training was initiated by his musical relatives, who also cultivated his love of jazz.
Andrea Brachfeld and Insight
Back by popular demand after her March 2017 appearance. Don't miss her this time!
WHEN: Sunday, April 29 - 5 & 7 pm
TICKETS: $20 in advance/$23 at door/$10 full-time students with ID
Get Tickets
Andrea Brachfeld, flutes
Bill O'Connell, piano
Harvie S, bass
Jason Tiemann, drums
Named Best Flute for 2015 by Hot House Jazz Awards, Brachfeld built her reputation in Latin Jazz, but saw her latest CD Lotus Blossom get considerable airplay on straight ahead jazz stations around the country. The release stayed in the top 20 on the JazzWeek charts for several weeks. A graduate of the Manhattan School of Music, Brachfeld as performed with great musicians such as Charles Eubanks, Adam Nussbaum Tito Puente, Wallace Roney, Hubert Laws, Paquito D'Rivera, Hilton Ruiz and many others. Her first straight ahead jazz CD, Lady of the Island, featured Wallace Roney, Wycliffe Gordon, Bill O'Connell and received great reviews.
Jenny Scheinman & Allison Miller's PARLOUR GAME
A rare return of Jenny Scheinman & Allison Miller! Don't miss this Monday night performance.
WHEN: Monday, April 30 - 8 & 9:30 pm
TICKETS: $23 in advance/$26 at door/$10 full-time students with ID
Get Tickets
This is a very special concert to welcome Allison Miller and Jenny Scheinman back to An die Musik Live. This concert promises to be a memorable one for all the fans of Allison and Jenny.
Jenny Scheinman - violin
Carmen Staaf - piano
Tony Scherr - bass
Allison Miller - drums
Jenny Scheinman & Allison Miller's PARLOUR GAME celebrates the popular roots of jazz. It honors the groove, the conversation, the game, and the women that made jazz a social music. It features four musicians that have been at the forefront of American music for nearly 20 years bending genres, creating new ways of playing, mixing it up. Now they get to groove.