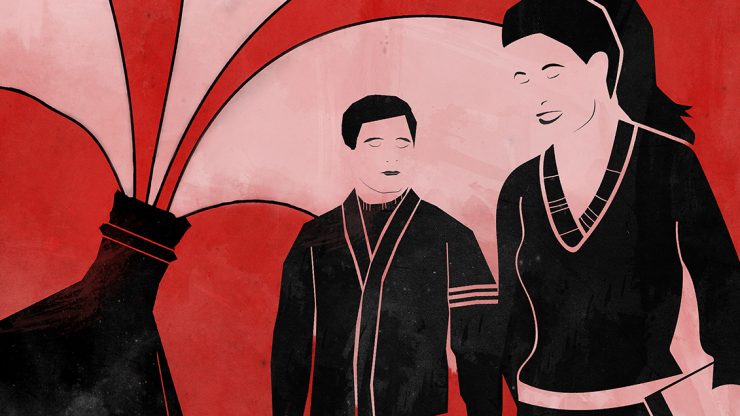 The Peabody Opera Theatre will present Gaetano Donizetti's The Elixir of Love (L'elisir d'amore) this week with performances Wednesday to Saturday, November 15 to 18, at 7:30 pm. One of Donizetti's most beloved scores, this charming comedy of a young man's pursuit of love will be re-imagined on a college campus in the 1960s. This is the Peabody directorial debut of Samuel Mungo, Peabody Opera Theatre's new managing artistic director, with guest conductor Leonardo Vordoni leading the Peabody Opera Theatre Orchestra. The performances, in Miriam A. Friedberg Concert Hall, will be free, and are sponsored by Claire and Allan Jensen. Reserve advance tickets online or by calling the box office at 667-208-6620.
Ticket info (Wed.) Ticket info (Thurs.)
Ticket info (Fri.) Ticket info (Sat.)
---
EVENTS THIS WEEK
Thursday, November 16, 6:30 pm
A free Peabody Outreach concert, the first by the Breakthrough Curriculum's IMPLEMENT class, will take place at the Enoch Pratt Free Library, Hampden Branch, 3641 Falls Road. Mofan Lai, tenor; James Peterson, bass; Caitlin Duckworth, soprano; and Min Joo Yi, piano; will perform a program of works by Puccini, Bizet, Mozart, Saint-Saëns, and Stephen Foster called "Humdinger."
---
Friday, November 17, 12:00 pm


Now on Fridays, this week's free noon recital in Leith Symington Griswold Hall will be presented by the Historical Performance Department. Sarah Lynn, traverso; Stephanie Zimmerman, Baroque violin; Matthew Gabriel, Baroque cello; Paula Maust, harpsichord, will perform Johann Sebastian Bach's Trio Sonata in E minor. Katelyn G. Aungst, soprano; William Marshall, baritone; Gabriel; and Maust will perform "Komm, mein Jesu" from Bach's Ich hatte viel Bekümmernis, BWV 21. Patrick Merrill, harpsichord, will perform Bach's Prelude and Fugue in B major, BWV 892. Aungst, Zimmerman, Gabriel, and Maust will perform "Auch mit gedämpften, schwachen Stimmen" from Bach's Schwingt freudig euch empor, BWV 36. Lynn and Maust will perform Bach's Sonata in B minor, BWV 1030.
---
UPCOMING EVENTS
Tuesday, November 28, 8:00 pm
All-Chopin Recital
---
Thursday, November 30, 7:30 pm
Peabody Modern Orchestra
---
Friday, December 1, 2:00 pm
2017 President's Frontier Award
---
Friday, December 1, 7:30 pm
Peabody Jazz Ensemble
---
Saturday, December 2, 5:00 pm
Preparatory Concert Band
---
Sunday, December 3, 3:00 pm
Peabody Children's Chorus