A Classical, Jazz & World Music Concert Venue
409 N Charles Street
Baltimore MD 21201
www.andiemusiklive.com
Buy tickets online at www.instantseats.com
Or by calling us as (410) 385-2638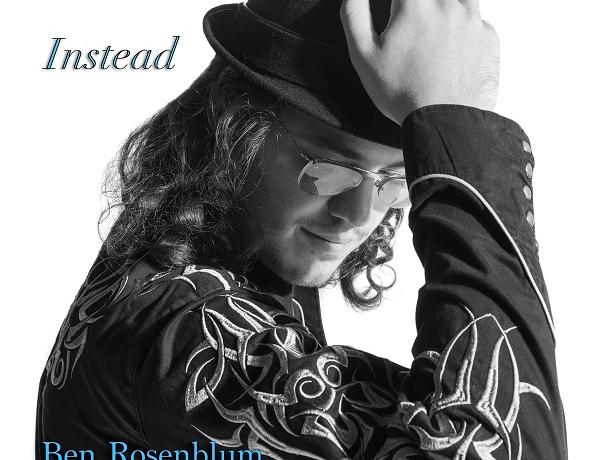 Ben Rosenblum Trio featuring Curtis Lundy: Instead CD Release Concert
WHEN: Friday, Oct. 6 - 8 & 9:30 pm
TICKETS: $17 advance / $20 door / $10 student
Get Tickets
"The music is thoughtful. . . . Rosenblum and Lundy caress [the music] with the reverence it merits." —Bob Doerschuk, Downbeat Magazine


Ben Rosenblum, piano

Curtis Lundy, bass

Eric Kennedy, drums
Described as an "impressive talent" by All About Jazz, Ben Rosenblum is a jazz pianist, accordionist and composer based in New York City, and a recent graduate of the joint program between Columbia University and Juilliard School of Music. His work has garnered numerous awards, including the ASCAP Young Jazz Composers Award and two Downbeat Student Music Awards for composition and arrangement.
Ben was a finalist at the 2015 American Jazz Pianist Competition in Melbourne, Florida, and at the 2016 Jacksonville Jazz Piano Competition in Jacksonville, Florida. He has played with the Bachiana Brasileira Orchestra at Lincoln Center (conducted by Joao Carlos Martins and featuring Dave Brubeck), as well as in Delhi, India, and at the Masten Jazz Festival (Buffalo), Richmond Jazz Festival (Richmond), Mid-Atlantic Jazz Festival (Maryland) and Lincoln Center Out of Doors Festival (Manhattan). He has also performed at Carnegie Hall, Dizzy's Club Coca-Cola, the Allen Room at Lincoln Center, Ryles Jazz Club, Webster Hall, Symphony Space, The Blue Note and a host of other locations throughout the northeast.
Ben has worked extensively with such jazz luminaries as Curtis Lundy, Neal Smith, Winard Harper, Wayne Escoffery and Deborah Davis, and he has shared the stage with Houston Person, Dave Stryker, Steve Nelson, TS Monk and many others. Ben is currently celebrating the release of his debut album, entitled Instead, and featuring Curtis Lundy on bass and Billy Hart on drums. The album has been released to critical acclaim, including 4 stars from Downbeat Magazine.
"There do emerge conservatoire aces with grit in their imaginations and a facility to express such in their playing. Ben Rosenblum is one such performer/composer."—C. Michael Bailey, All About Jazz
"Hands of a diamond cutter" —George W. Harris, Jazz Weekly
"Certainly the kind of cat that's going to go the distance"— Chris Spector, Midwest Record