A Classical, Jazz & World Music Concert Venue
409 N Charles Street
Baltimore MD 21201
www.andiemusiklive.com
Buy tickets online at www.instantseats.com
Or by calling us as (410) 385-2638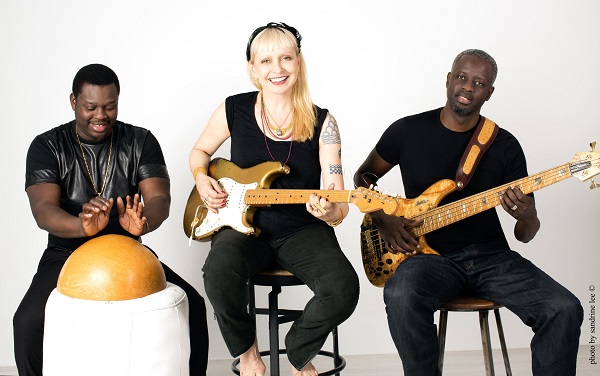 Leni Stern African Trio
WHEN: Monday, Aug 14 - 8 pm
TICKETS: $15 in advance/$18 at door/$10 full-time student with ID
Get Tickets
Leni Stern has fearlessly led bands with guitar in hand for over 25 years. She has won numerous guitar, songwriting and composition awards, and just recently she was named one of the 50 Most Sensational Female Guitarists of All Time by Guitar Player Magazine.
Her trio features Senegalese master musicians Mamadou Ba (bass) and Alioune Faye (percussion/vocals) performing originals featuring Leni's unique style which seamlessly melds American Jazz, Blues and Rock with West African tonalities and rhythms.
Peabody Jazz Students, Alumni & Friends
WHEN: Tuesday, Aug 15 - 7:30 pm
TICKETS: $10 in advance/$13 at door/$5 full-time students with ID
Get Tickets
Saxophonist Rachel Winder and Guitarist Mike Gary are joined by Peabody students and alumni and friends -- a different collection of artists with each performance!!
Rachel Winder, a native of Baltimore, is an up and coming saxophonist, flautist and vocalist in multiple genres of music. She studied saxophone at the Baltimore School for the Arts and the Peabody Conservatory of Johns Hopkins University. She regularly performs with the New world Outreach Jazz Orchestra as lead alto and is dedicated to the education of young people and musicians.
Mike Gary grew up playing guitar in many of Baltimore's small churches. He studied classical guitar at Baltimore School for the Arts and currently is pursuing his BM in Jazz Guitar Performance at Peabody.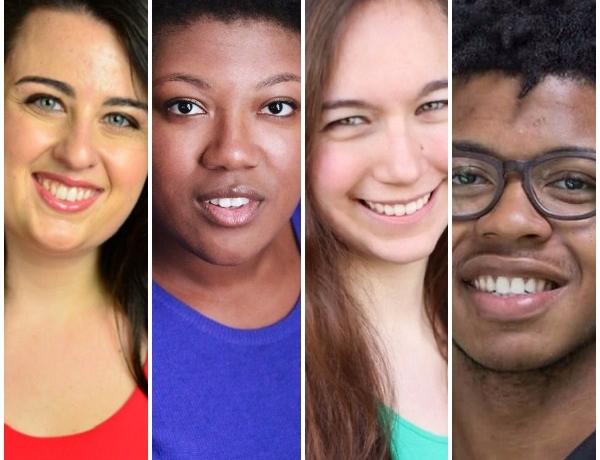 Peabody Students Sing Mozart
WHEN: Wednesday, August 16 - 8 pm
TICKETS: $10 in advance/$13 at door/$5 full-time student with ID
Sopranos:
Katie Procell
Zoe McCray
Rachel Sandler
Donald Lee, pianist
Soprano Rachel Sandler has been praised for her ability to "bring life and character to a neglected role." Ms. Sandler's operatic roles include Zoe in Sukey in the Dark (Peabody Opera/Theatre Project), Dorabella in Cosi fan tutte (Trackside Theatre), First Lady in Die Zauberflo?te (New York Lyric Opera) and Cousin Hebe in HMS Pinafore (James Madison University), of which "Gilbert & Sullivan would have been very satisfied" with her interpretation. Rachel is currently studying with Ah Hong at the Johns Hopkins Peabody Institute (MM 2018 Vocal Performance/Pedagogy). She has received her BM from James Madison University in Vocal Performance, where she studied with Dr. Dorothy Maddison. While at JMU, she studied piano and accompanying with Dr. Gabriel Dobner. Festival credits include the Summer Music Festival at the Manhattan School of Music and the Little Patuxent Opera institute, where she performed the Sandman in Hansel and Gretel. This summer, she covered the role of Lucette/ Cendrillon in Cendrillon with the New York Lyric Opera's Summer program.
Katie Procell (soprano) is earning her master's degree at Peabody Conservatory as a student of Phyllis Bryn-Julson. She received the Jacques T. Schlenger and Charles P. Sachs Conservatory Scholarships. She received her bachelors of music from James Madison University where she studied with Kevin McMillan. Some of her favorite roles have been Susanna (Le nozze di Figaro), Rosina (Il barbiere di Siviglia), Valencienne (The Merry Widow), Patience (Patience), and Despina (Così fan tutte). She has trained at Oberlin Baroque Performance Institute, Centre for Opera Studies in Italy, and SongFest. She has also performed with Halifax Summer Opera Festival and Young Victorian Theatre Company.
Hailing from Alexandria, VA, Zoe-Elizabeth McCray (soprano) spent her undergrad studying with Grammy-Award winning Baritone Kevin McMillan out of James Madison University. She is currently studying with Artist in Residence at George Mason University, American mezzo-soprano Patricia Miller. Zoe-Elizabeth is on the voice faculty at Opal Music Studio in Alexandria.
Donald Lee, III a classical pianist from Hampton, VA. He is currently a Yates Scholar and second year master's degree student at Cincinnati College-Conservatory of Music, where he studies with Awadagin Pratt. He has won numerous awards and prizes including MTNA, James Madison University Concerto Competition, Harold Protsman Classical Period Competition, and Eastern Music Festival Concerto Competition. He has made appearances as soloist with the James Madison University Symphony Orchestra in VA, as well as the Guilford Symphony Orchestra in NC.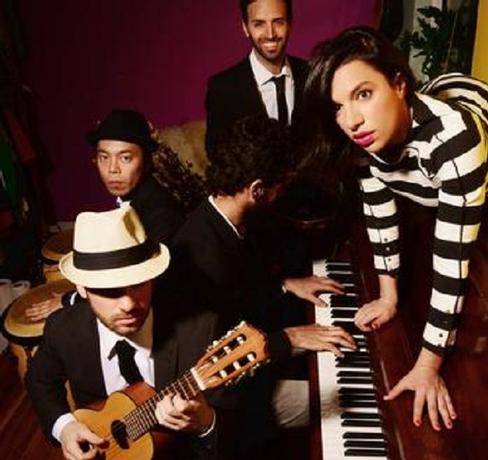 Banda Magda
WHEN: Friday, Aug 18 - 8 & 9:30 pm
TICKETS: $17 in advance/$20 at door/$10 full-time student with ID
Led by Greek-born composer, orchestrator, singer and accordionist Magda Giannikou (Kronos Quartet, Louis CK), Banda Magda moves from samba to French chanson, from Greek folk tunes to Colombian cumbia and Afro-Peruvian lando. Drawing on the band's global background (Greece, Argentina, Japan, Colombia, USA), the group combines South American rhythms with jazz improvisation, cinematic arranging, sophisticated audience participation, mid-century classics and world "chansons" sung in 6 languages.
Founded in 2010 in New York, Banda Magda has toured in more than 22 countries and 5 continents. This group of close musical friends turn Giannikou's songs into engaging romps that have won them a spot with Carnegie Hall Musical Explorers Series, Snarky Puppy's Family Dinner Vol.1 as well as performances at discerning venues and festivals such as WOMAD, Atlanta Jazz Festival, Vancouver Jazz Festival, L'Olympia, Jazz à Vienne, Canarias Jazz, Apollo Hammersmith, The Kennedy Center, Kathmandu Jazz Festival and many more. After their debut album "Amour, t'es là?" and sophomore "Yerakina", Banda Magda is producing their 3rd opus, the vibrant, Technicolor "Tigre" to be released in 2017.