A Classical, Jazz & World Music Concert Venue
409 N Charles Street
Baltimore MD 21201
www.andiemusiklive.com
Buy tickets online at www.instantseats.com
Or by calling us as (410) 385-2638
Nate Hook/Theljon Allen Band
WHEN: Wednesday Aug 30 - 8 & 9:30 pm
TICKETS: $15 in advance/$18 at door/$10 full-time student with ID
Get Tickets
Nate Hook: Woodwinds, Keys, and Electronics
Theljon Allen: Trumpet
Chris Barrick: Vibes
Paolo Cantarella: Drums
Texas native Nate Hook's music embodies the full tone and rich creativity of great horn players from the Lone Star State. Nate moved into the East Coast jazz world attending William Paterson University, where he studied with Vincent Herring, Harold Mabern, Bill Mobley, and Bill Goodwin, among others.
Theljon Allen is a native of Baltimore. He began playing trumpet in the sixth grade, attended Randallstown High School and went to college at New School University. Since school, he has had the opportunity to play and or record with many music acts such as Ledisi, Janet Jackson, Lonnie Liston Smith, Cyrus Chestnut and many more.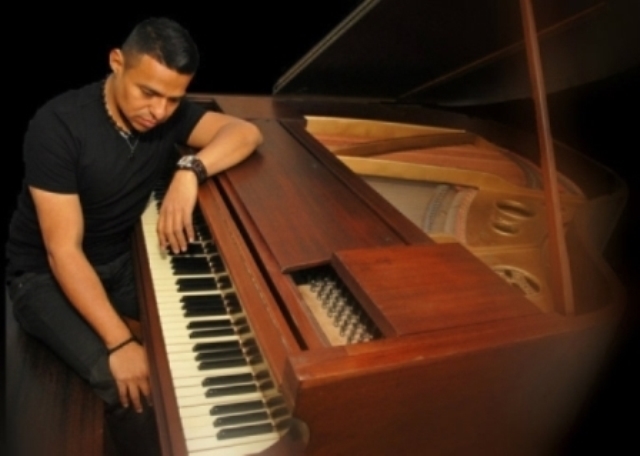 Benito Gonzalez Solo Jazz Piano
Playing the music of Herbie Hancock,Chucho Valdez, McCoy Tyner
WHEN: Friday Sept 1 - 8 pm
TICKETS: $15 in advance/$18 at door/$10 full-time students with ID
Get Tickets
Born into a family of Venezuelan folk musicians, jazz pianist Benito Gonzalez has always had a deep-rooted appreciation for pastimes and traditions. Today, as a rising star of one of America's finest musical traditions, Gonzalez has come to his current status by following in the footsteps of jazz's ancestral forebears. The fusion of world rhythms and straight-ahead jazz makes this passionate performer an audience favorite all over the world.
Dariusz Skoraczewski/Michael Sheppard
Cello Piano Duo Series - Season 2
WHEN: Saturday, Sept 2 - 2 pm
TICKETS: $15 in advance/$18 at door /$10 full-time students with ID
Get Tickets
A new cello/piano duo series featuring Dariusz Skoraczewski, Principal Cellist of Baltimore Symphony Orchestra and Michael Sheppard, a Baltimore perennial pianist and a member of the Monument Piano Trio.
Program:
Igor Stravinsky - Suite Italienne for Cello and Piano (1932)
Dmitry Shostakovich - Sonata for Cello and Piano in D Minor, Op. 40
Sergei Prokofiev - Sonata for Cello and Piano in C Major, Op.119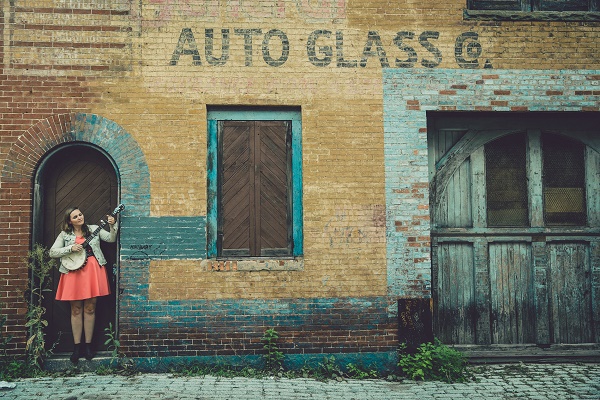 Folkal Point: Latitia VanSant
WHEN: Saturday, Sept 2, 8 PM
TICKETS: $10 in advance / $13 at door / $8 full-time students with ID
Get Tickets
Letitia VanSant is a singer, songwriter, and storyteller known for her distinct voice and sincere stage presence. Whether she is accompanying herself on the banjo, ukulele, or guitar, or backed up by a three-piece band, VanSant's sound draws from many of the nooks and crannies of Americana - from traditional old time to warbling indie folk. Her lyrics, which are informed by a long-standing interest in social justice, explore spiritual questions about human nature and society.
Gary Bartz's Tribute to Michael Binsky
WHEN: Sunday, Sept 3 - 5 & 7 pm
TICKETS: $20 in advance/$23 at door/$10 full-time student with ID
Get Tickets
Featuring Gary Bartz, Larry Willis, Warren Wolf and James King
Mike Binsky presented many of his Jazz Artists Management concerts at An die Musik Live and was an avid supporter of our venue. A portion of the concert revenue will be donated to America Cancer Society in memory of Michael Binsky.
"If you're a Baltimore jazz musician or devotee, you undoubtedly know the name Mike Binsky, owner of Jazz Artists Management. The enthusiastic jazz promoter brought the best of the best to our city for decades. Michael Robert Binsky, a true jazz warrior, passed away on April 18th."
Mike Binsky, Authentic Jazz Champion, By Gail Marten, BJA Newsletter, June 2017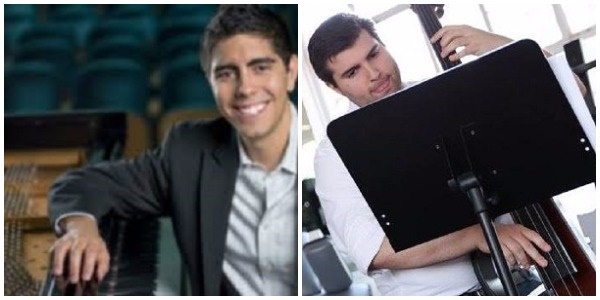 Monday Jazz Jam hosted by
Alex Meadow and Joshua Espinoza
WHEN: Monday, Sept 4 - 7:30 pm
TICKETS: $10/$5 students
Get Tickets
Alex Meadow is an upright and electric bass player from New York City, currently residing in the Baltimore Washington metropolitan area. He has been a busy freelance jazz/funk/fusion instrumentalist for the last decade. Alex has played with and studied under Jeff Reed, Mike Pope, and Gary Grainger. He has had the privilege to play in numerous jazz venues across the DMV area since moving to Baltimore two years ago.
An avid performer and educator, pianist Joshua Espinoza balances his time sharing music on the stage and off. As a performer, Josh has played with many renowned artists including Mike Pope, Todd Marcus, John Pineda, Frank Russo, Ryan McGillicudy, Anders Åstrand, Hamilton Price, Eugene Goss, and Gail Wynters, and on national stages including Piccolo Spoleto and the Jazz Kitchen (Indianapolis).
DISCOUNT PARKING
Park at the Franklin Street Garage (at the corner of Charles & Franklin Streets) for just $3 on evenings and weekends. You must pick up a voucher at An die Musik in order to receive the discounted rate