A Classical, Jazz & World Music Concert Venue
409 N Charles Street
Baltimore MD 21201
www.andiemusiklive.com
Buy tickets online at www.instantseats.com
Or by calling us as (410) 385-2638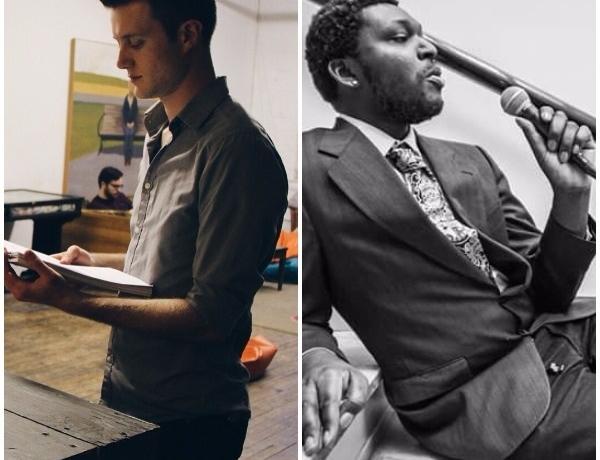 Vocalist Robbie Pate & Pianist Christopher Frick
WHEN: Wednesday, June 21 - 8 pm
TICKETS: $12 advance/$15 door/$10 student
Get Tickets
Chris Frick is a horn player, pianist, improviser, and composer from Baltimore. A graduate of Baltimore School for the Arts, he is working toward a BM in Horn Performance at Peabody Conservatory. His diverse musical background has lead to a unique set of opportunities for artistic collaboration across many instrumentations and genres. He enjoys working with composers and has made improvisation and new music a focal point of his work.
Robbie Pate is a vocalist and pianist, born and raised in Baltimore. He attended Baltimore School For the Arts, and recently graduated from The New England Conservatory of Music. Robbie performs regularly around Boston and Baltimore, is a private voice and piano instructor, and hosts a monthly Acoustic Duo Series at Outpost 186, Cambridge.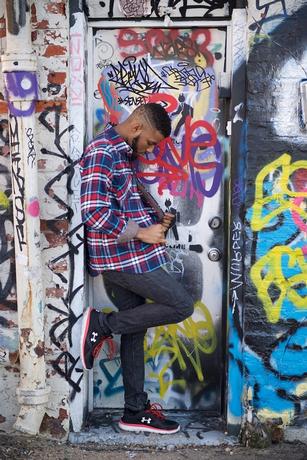 Pianist/Performer Roderick Demmings
WHEN: Thursday, June 22 - 8 pm
TICKETS: $12 advance/$15 door/$8 student
Get Tickets
Performing works by John Legend, Amy Winehouse, and a few originals.
Award-winning organist, pianist, and music director, Roderick Demmings Jr. gave his Carnegie Hall debut in 2006, performing as a solo pianist on the national radio show From the Top on PBS. Since then, he has performed in prestigious venues on both sides of the Atlantic. In 2013, he appeared at the Vatican, performing as organist with the Vatican Choir in a concert for Pope Francis. In 2014, he participated in the Kennedy Center's Organ Showcase where he performed with many other organ scholars from conservatories across the country. Also in 2014, "Rod" and concert pianist, Karl Van Richards, joined forces to create Double Treble, an exciting, interactive nationwide piano/organ and piano four hands tour.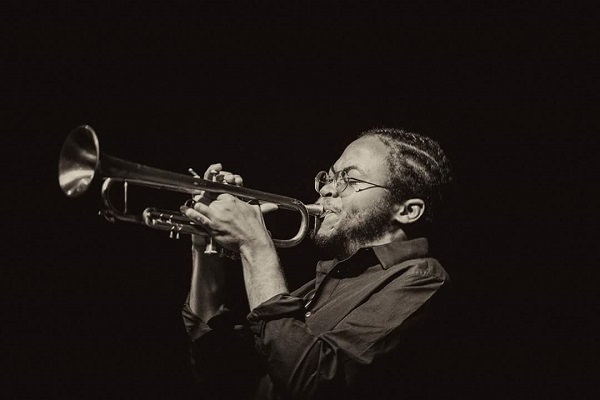 B. Woody Upendo 5tet
WHEN: Friday, June 23 - 8 & 9:30 pm
TICKETS: $13 in advance/$16 at door/$10 full-time students with ID
Get Tickets
Brandon Woody - Trumpet
Julius Rodriguez - Piano
Tarus Mateen - Bass
Corey Fonville - Drums
Brandon attends the Brubeck Institute, a full scholarship Jazz program in California that accepts only 5 people every 1-3 years. Next year, he will attend the Manhattan School of Music on a fullride.
Brandon has won numerous competitions: Berklee Jazz Workshop 2014, Young Arts in 2015 and 2016, BSA Concerto competition in 2016, Peabody concerto competition in 2016, Shenendoah Jazz Soloists Competition in 2016. Has studied privately with Ambrose Akinmusire, Sean Jones, Tiger Okoshi, Andrew Balio, Dontae Winslow.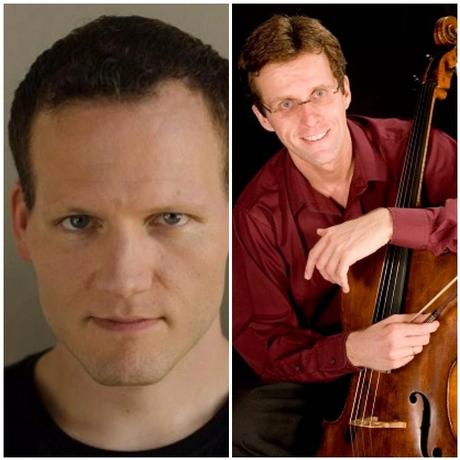 Michael Sheppard & Dariusz Skoraczewski
Piano/Cello Duo
WHEN: Saturday, June 24 - 5 pm
TICKETS: $15 in advance/$18 at door /$10 full-time students with ID
Get Tickets
A new cello/piano duo series featuring Dariusz Skoraczewski, Principal Cellist of Baltimore Symphony Orchestra and Michael Sheppard, a Baltimore perennial pianist and a member of the Monument Piano Trio.
Program:
Igor Stravinsky - Suite Italienne for Cello and Piano (1932)
Dmitry Shostakovich - Sonata for Cello and Piano in D Minor, Op. 40
Sergei Prokofiev - Sonata for Cello and Piano in C Major, Op.119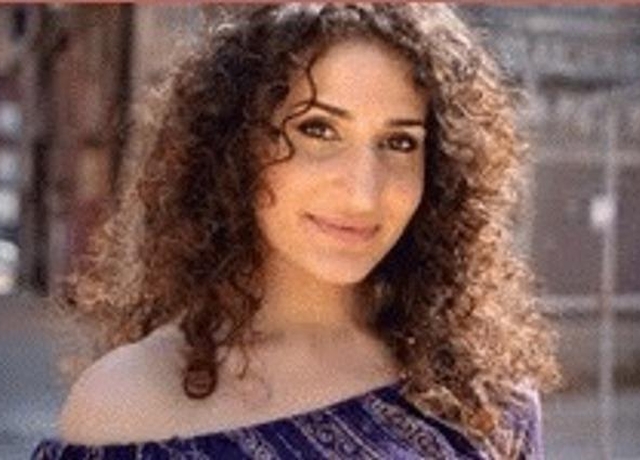 Irene Jalenti—Here, There and Everywhere
A Jazz Homage to the Music of the Beatles
WHEN: Saturday, June 24 - 8 & 9:30 pm
TICKETS: $17 in advance/$20 at door/$10 full-time student
Get Tickets
Irene Jalenti (voice)
Alan Blackman (piano)
Amy Shook (bass)
Eric Kennedy (drums)
The jazz vocalist Irene Jalenti has always admitted that much of her influence comes from the popular music of the 60s and the 70s. The Beatles were always played in her household when she was growing up, and many of the songs that she grew up learning were by the British band.
Her love for the band was so strong that in 2005 she recorded an entire album with jazz arrangements of the music of the Beatles, the project was called "Back to the Beatles" and was an undiscussed success in Italy.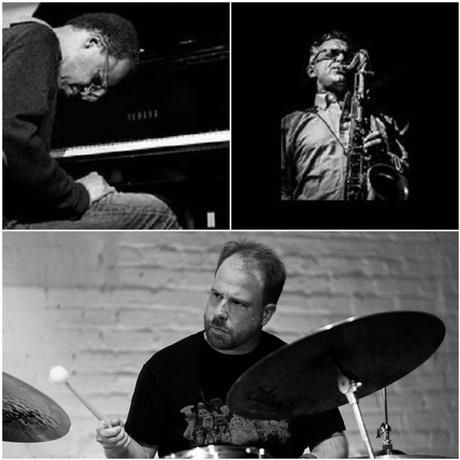 Jeff Cosgrove, Matthew Shipp & Ivo Perelman
WHEN: Sunday, June 25 - 3 & 5 PM
TICKETS: $17 in advance/$20 at door/$10 full-time students with ID
Get Tickets
Jeff Cosgrove - drums
Matthew Shipp - piano
Ivo Perelman - saxophone
Praised for his "open-time creativity and melodic sense" (Gapplegate Music Reviews), drummer Jeff Cosgrove has pursued a unique improvisational path with varied ensembles.
Growing up in the Washington, D.C. area, Cosgrove developed a wide range of musical interests that continue to inform his output. He has worked extensively with blues and rock bands and singer-songwriters, citing B.B. King, Howlin' Wolf, The Grateful Dead, Wilco, Andrew Bird, Jimi Hendrix, Tom Waits and Phish as pivotal influences.
Peabody Jazz Students, Alumni & Friends
WHEN: Tuesday, June 27 - 7:30 pm
TICKETS: $10 in advance/$13 at door/$5 full-time students with ID
Get Tickets
Saxophonist Rachel Winder and Guitarist Mike Gary are joined by Peabody students and alumni and friends -- a different collection of artists with each performance!!
Rachel Winder, a native of Baltimore, is an up and coming saxophonist, flautist and vocalist in multiple genres of music. She studied saxophone at the Baltimore School for the Arts and the Peabody Conservatory of Johns Hopkins University. She regularly performs with the New world Outreach Jazz Orchestra as lead alto and is dedicated to the education of young people and musicians.
Mike Gary grew up playing guitar in many of Baltimore's small churches. He studied classical guitar at Baltimore School for the Arts and currently is pursuing his BM in Jazz Guitar Performance at Peabody.