A Classical, Jazz & World Music Concert Venue
409 N Charles Street
Baltimore MD 21201
www.andiemusiklive.com
Buy tickets online at www.instantseats.com
Or by calling us as (410) 385-2638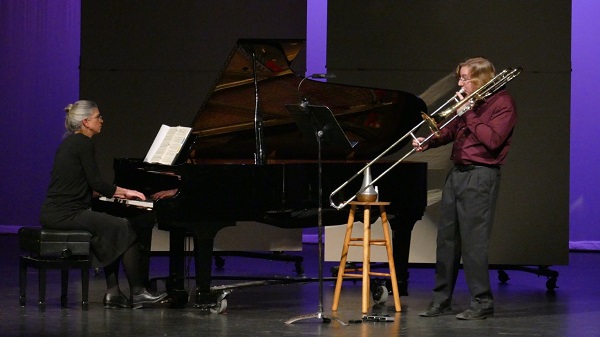 Weavings Dark and Light Composers' Consortium
WHEN: Wednesday March 22 - 8 pm
ADMISSION: All seats $10
Get Tickets
Weavings Dark and Light is a Composers' Consortium concert featuring new music by Ellen Schwindt, Harriet Katz, and Brian Smith. The program includes pieces composed on tunes from John Thompson's book Teaching Little Fingers to Play and music composed after deep loss—hence the dark and light part of the title.
The title of the concert comes from a piece called Skein of Silk by Harriet Katz. The music programmed fits together to an incredible degree--despite being written by composers who are only now learning about each other's work and who will meet for the first time in preparation for this concert. The music is mostly classical in nature with some jazz and lots of jazz leanings.
---
Yacine Boulares
WHEN: Thursday, March 23; Workshop - 5:30 pm; Concert with Yacine Boulares & Friends - 8 & 9:30 pm
TICKETS: Concert Tickets: $15 in advance/$18 at door/$10 full-time students with ID ; Workshop 5:30 pm – Sponsored by D'Addario - $5
Get Tickets

After graduating with a BA in Philosophy French-Tunisian saxophonist and composer Yacine Boulares decides to take a year off to respond to the urge to play music. He takes his first music lessons and after studying under Andre Villeger for 3 years he wins the International Esprit Jazz Competition in Paris and is endorsed by legendary brand Selmer saxophones.
---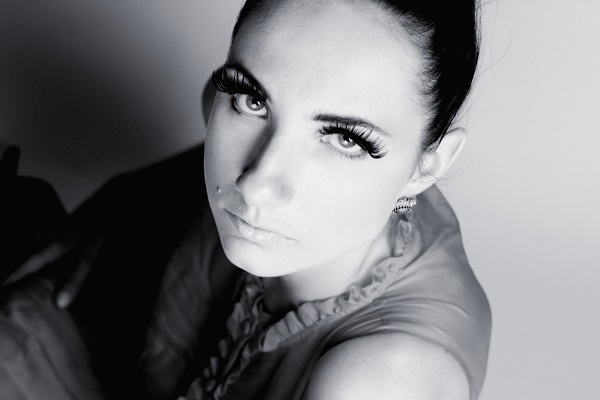 Bogna Kicinska Quintet
WHEN: Friday, March 24 - 8 & 9:30 pm
TICKETS: $20 in advance/$23 at door/$10 full-time students with ID
Get Tickets
Bogna Kicinska - voice, compositions, arrangements
Benjamin von Gutzeit - viola
Kuba Cichocki - piano
Matt Aronoff - bass
Colin Stranahan - drums
Bogna Kicinska is a jazz vocalist, composer and educator, originally from Krasnystaw, Poland. Before coming to the US she was already recognized in Poland as one of the most prolific singers on the modern jazz scene. Besides its obvious jazz roots, Bogna's writing seamlessly incorporates elements of folk music from Poland and Latin America, soul and Western classical music in an especially indelible way. In 2014 she released her first album.
---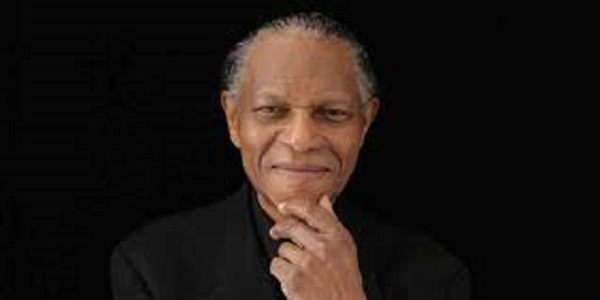 "Saud" The Music of McCoy Tyner
WHEN: Saturday, March 25 - 8 & 930 pm
TICKETS: $17 in advance/$20 at door/$10 full-time students with ID
Get Tickets
Bob Butta, piano
Eric Kennedy, drums
James King, bass
Rachel Winder, saxophone
---
Michael Raitzyk & Surprise Guest
Roots Cafe Singer-Songwriter Series
WHEN: Sunday, March 26 - 5 pm
TICKETS: $10 advance& students/$13 door
Get Tickets
Michael Raitzyk first made his appearance at the Roots Café in the '90s as leader of the Charm City Klezmer Band and the reggae-funk band Pachamama. Since then the guitarist has been a central figure in Baltimore's jazz and world-music scenes. He continues to head up the CCKB and also leads the Michael Raitzyk Organic Jazz Trio and the Raitzyk-Geller Family Band. He has recorded four CDs as a leader and seven as a sideman. "Each time I shift to a different project—whether it's the Klezmer band or the organ trio or something else—I have more depth," he told the Baltimore City Paper, "because I have more experience, not just from my different musical experiences but also from my different life experiences." For this show he will showcase his own compositions: both his instrumental tunes and his vocal songs.
---
Dunbar Alumni Jazz Band
WHEN: Monday, March 27 - 7 pm
TICKETS:: $12 in advance/$15 at door/$10 students/$5 Dunbar students
Get Tickets
Led by jazz educator / trombonist Chales Funn, this jazz ensemble, organized in 1995, performs the music of composers Duke Ellington, William Thomas "Billy" Strayhorn, William "Count" Basie, Maurice White of Earth, Wind & Fire and others.
---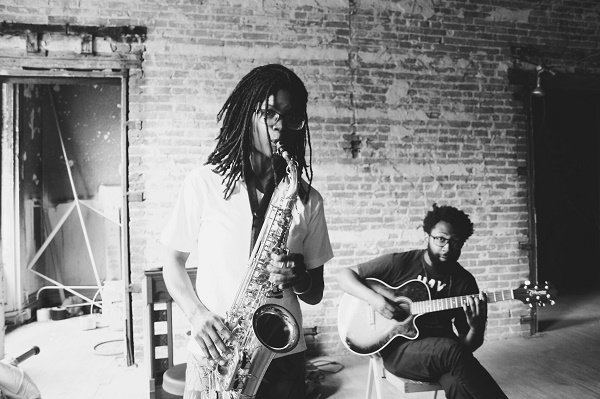 Peabody Jazz Students, Alumni & Friends
WHEN: Tuesday, March 28 - 7 :30 pm
TICKETS: $10 in advance/$13 at door/$5 full-time students with ID
Get Tickets
Saxophonist Rachel Winder and Guitarist Mike Gary are joined by Peabody students and alumni and friends—a different collection of artists with each performance!!
Rachel Winder, a native of Baltimore, is an up and coming saxophonist, flautist and vocalist in multiple genres of music. She studied saxophone at the Baltimore School for the Arts and the Peabody Conservatory of Johns Hopkins University. She regularly performs with the New world Outreach Jazz Orchestra as lead alto and is dedicated to the education of young people and musicians.
Mike Gary grew up playing guitar in many of Baltimore's small churches. He studied classical guitar at Baltimore School for the Arts and currently is pursuing his BM in Jazz Guitar Performance at Peabody.
Click below for your tickets to these exciting events in place for spring 2017. Watch for much more to be added!
March 2017
22 Weavings Dark and Light Composers' Consortium
23 Yacine Boulares & Friends
23 Yacine Boulares Workshop
24 Bogna Kicinska Quintet
25 "Saud" The Music of McCoy Tyner
26 Michael Raitzyk & Surprise Guest: Roots Cafe Singer-Songwriter Series
27 Dunbar Alumni Jazz Band - Monthly Mondays
28 Peabody Jazz Students, Alumni & Friends
29 Jewish legends: American, Jewish and Israeli music with the Atar Trio
31 Vibraphonist Behn Gillece
April 2017
1 Folkal Point: Honey Dewdrops
2 Baseball Songs with Tony Denikos, Alan MacEwen, James Von Lenz, Alan Oresky
3 & 17 Monday Jazz Jam hosted by Alex Meadow and Joshua Espinoza
5 Screaming Art Large Ensemble
8 Dariusz Skoraczewski and Michael Sheppard Cello/Piano Duo
8 The Melting Pot Big Band
11 Jazz Flutist Andrea Brachfeld Quartet
11 & 25 Peabody Jazz Students, Alumni & Friends
13 Geoffrey Keezer
14 Nico Sarbanes
15 Montreal Jazz Band
19 Amirtha Kidambi & Elder Ones with opening act Michael Formanek
20 Avram Fefer / Michael Bisio Duo
21 Ralph Peterson Trio
23 Eri Yamamoto "Life" CD Celebration. Solo Jazz Piano
23 Birthday show with Karen Collins & TBA: Roots Cafe Singer-Songwriter Series
24 Dunbar Alumni Jazz Band - Monthly Mondays
27 Monika Herzig
28 Iva Jean Ambush
29 Eric Person
30 Daniel Schwait Recital
30 Bright Moments Septet
May 2017
5 Ming Xiao Feng (Pipa) and Paul Margolis
6 Folkal Point: Birdhouse with Skribe
7 Alan MacEwen & James Von Lenz: Roots Cafe Singer-Songwriter Series
8 & 22 Monday Jazz Jam hosted by Alex Meadow and Joshua Espinoz
9 Evolution Contemporary Music Series: Julia Wolfe
15 Dunbar Alumni Jazz Band - Monthly Mondays
16 & 30 Peabody Student Jazz hosted by Rachel Winder and Mike Gary
26 Flavio Sala, solo classical guitar
28 John Lamkin Sacred Ban
June 2017
3 Folkal Point: Elena & Los Fulanos
4 Tony Denikos & TBA: Roots Cafe Singer-Songwriter Series
5 & 19 Monday Jazz Jam hosted by Alex Meadow and Joshua Espinoz
10 Oscar Penas
12 Dunbar Alumni Jazz Band - Monthly Mondays
13 & 27 Peabody Jazz Students, Alumni & Friends
29 Bill Frisell & Thomas Morgan