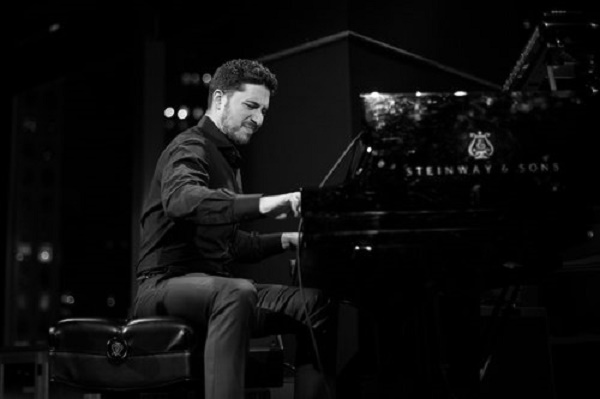 Emmet Cohen Trio
WHEN: Wednesday March 8 - 8 pm
Get Tickets
Emmet Cohen, piano
Russell Hall, bass
Kyle Poole, drums
Multifaceted American jazz pianist and composer Emmet Cohen is one of his generation's pivotal artistic figures. Downbeat praised the "nimble touch, measured stride and warm harmonic vocabulary" he employs to communicate with other musicians and audiences at what he terms "the deepest level of humanity and individuality." Cohen plays with the command and passion of an artist fully devoted to his medium. Leader of the "Emmet Cohen Trio," Cohen presents jazz performance lectures through the YoungArts Foundation and Lincoln Center's "Jazz for Young People" program.
TICKETS: $15 in advance/$18 at door/$10 full-time students with ID
---
Robin Bullock's Annual St. Patrick's Day Celebration
WHEN: Friday March 10 - 8 & 9:30 pm
Get Tickets
Hailed as a "Celtic guitar god" by Baltimore City Paper, Robin Bullock is a prolific composer and virtuoso multi- instrumentalist interpreting the ancient melodies of the Celtic lands and their vigorous Appalachian descendants on acoustic guitar, cittern and mandolin.
The 17th-century harp tunes of legendary Irish bard Turlough O'Carolan, the spirited jigs and reels of rural Ireland, the haunting ballads of southern Appalachia and evocative original compositions all find a common ground in Robin's music, where lightning-fast fingerwork one moment is perfectly balanced with tender, quiet intimacy the next.
TICKETS: $17 in advance/$20 at door/$10 full-time students with ID
---
Jazz Flutist Andrea Brachfeld Quartet
WHEN: Saturday March 11 - 8 & 9:30 pm
Get Tickets
Andrea Brachfeld, flutes
Bill O'Connell, piano
Harvie S, bass
Jason Tiemann, drums
Named Best Flute for 2015 by Hot House Jazz Awards, Brachfeld built her reputation in Latin Jazz, but saw her latest CD "Lotus Blossom" get considerable airplay on straight ahead jazz stations around the country. The release stayed in the top 20 on the JazzWeek charts for several weeks. A graduate of the Manhattan School of Music, Brachfeld as performed with great musicians such as Charles Eubanks, Adam Nussbaum Tito Puente, Wallace Roney, Hubert Laws, Paquito D'Rivera, Hilton Ruiz and many others. Her first straight ahead jazz CD, "Lady of the Island," featured Wallace Roney, Wycliffe Gordon, Bill O'Connell and received great reviews.
TICKETS: $20 in advance/$23 at door/$10 full-time students with ID
---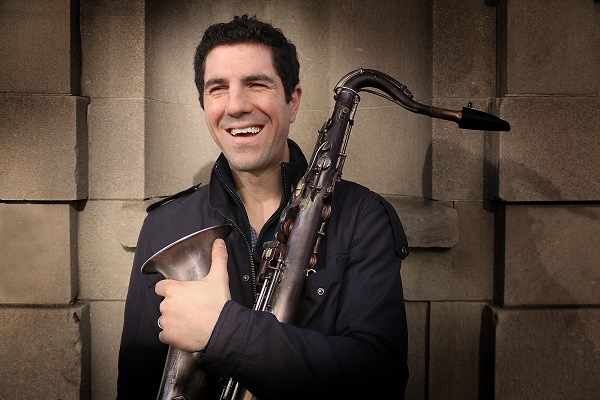 Dan Blake and The Digging
WHEN: Sunday March 12 - 5 pm
Get Tickets
Dan Blake - saxophone
Dmitry Ishenko - bass
Joe Hertenstein - drums
On his new recording The Digging, saxophonist and composer Dan Blake looks at his music from a different angle, accepting the test of leading and composing for a chordless sax trio, thus stripping away harmonic layers that he has leaned on in earlier projects. The new formula allows Blake to find his voice through the freeing potential of exploring the compositions in such an open and interactive setting. The title of The Digging refers to not only to the jazz nomenclature of liking something but the actual work of searching and getting beneath the surface, in this case to create a sound that is personal and believable.
TICKETS: $15 in advance/$18 at door /$10 full-time students with ID
---
Baltimore Consort: Shakespeare at The Baltimore Basilica
WHEN: Sunday March 12 - 7 pm
Get Tickets
The Food of Love: Songs, Dances and Fancies for Shakespeare
Performance at The Baltimore Basilica
Post concert reception immediately after the concert at An die Musik;s 1st floor gallery
Mary Anne Ballard – treble and bass viols
Mark Cudek – cittern and bass viol
Larry Lipkis – bass viol, recorder, krummhorn, gemshorn
Ronn McFarlane – lute
Mindy Rosenfeld – flutes, fifes, bagpipes, krummhorn
Danielle Svonavec – soprano
Founded in 1980 to perform the instrumental music of Shakespeare's time, the Baltimore Consort has explored early English, Scottish, and French popular music, focusing on the relationship between folk and art song and dance.
TICKETS: $25 in advance/$28 at door/$10 full-time students with ID
---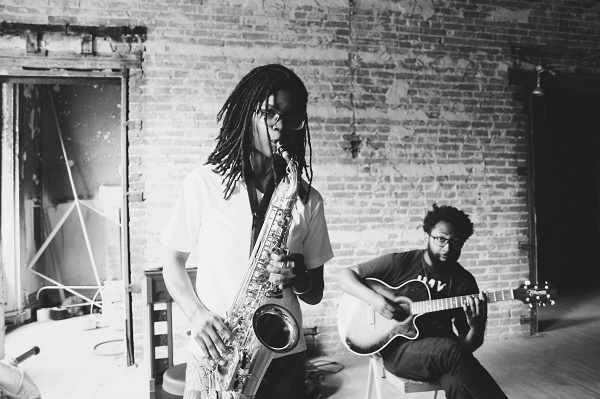 Peabody Jazz Students, Alumni & Friends
WHEN: Tuesday March 14 - 7:30 pm
Get Tickets
Saxophonist Rachel Winder and Guitarist Mike Gary are joined by Peabody students and alumni and friends -- a different collection of artists with each performance!!
Rachel Winder, a native of Baltimore, is an up and coming saxophonist, flautist and vocalist in multiple genres of music. She studied saxophone at the Baltimore School for the Arts and the Peabody Conservatory of Johns Hopkins University. She regularly performs with the New world Outreach Jazz Orchestra as lead alto and is dedicated to the education of young people and musicians.
Mike Gary grew up playing guitar in many of Baltimore's small churches. He studied classical guitar at Baltimore School for the Arts and currently is pursuing his BM in Jazz Guitar Performance at Peabody.
TICKETS: $10 in advance/$13 at door/$5 full-time students with ID