A Classical, Jazz & World Music Concert Venue
409 N Charles Street
Baltimore MD 21201
www.andiemusiklive.com
Buy tickets online at www.instantseats.com
Or by calling us as (410) 385-2638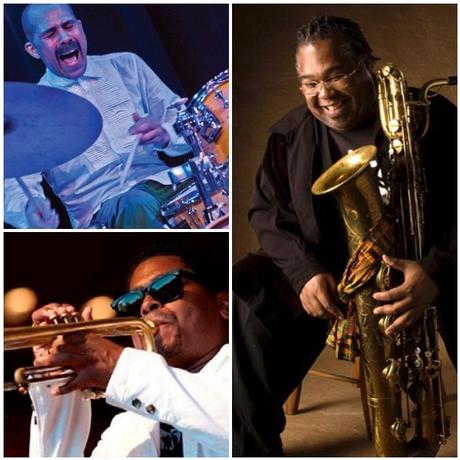 13th Annual Black History Month Celebration!
Ethnic Heritage Ensemble: Let It Be Free
WHEN: Saturday, Feb 25 - 8 & 9:30 pm
TICKETS: $22 in advance/$25 at door/$10 full-time students with ID
THIS IS A MUST-SEE CONCERT EVENT!!
Kahil ElZabar, drums, voice, kalimba
Corey Wilkes, trumpet
Alex Harding baritone
Kahil El'Zabar has been leading his Ethnic Heritage Ensemble in various configurations for over 40 years and they are still in forward motion! This year, his "EHE, Let It Be Free" 2017 tour includes longtime member Corey Wilkes on trumpet, and Alex Harding on baritone sax. These players are much more than accomplished jazz musicians. They are spiritually endowed, next level Sound Scientists, who have mastered rituals in music like no one else — that raise consciousness while healing the mind, body and spirit. They are master healers through music, opening one's pineal gland (third eye), and awakening infinite possibilities of wellness and wholeness! When one experiences the EHE, you are set free to be all you can be!
---