A Classical, Jazz & World Music Concert Venue
409 N Charles Street
Baltimore MD 21201
www.andiemusiklive.com
Buy tickets online at www.instantseats.com
Or by calling us as (410) 385-2638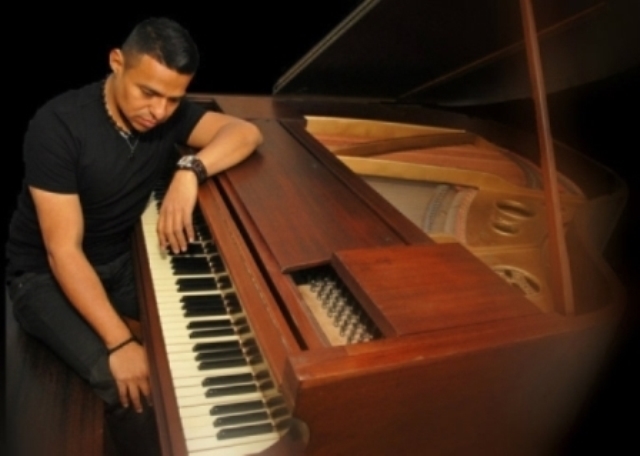 Benito Gonzalez Solo Jazz Piano
Baltimore CD Release Concert
WHEN: Saturday, Jan 14 - 8 & 9:30 pm
TICKETS: $15 in advance/$18 at door/$10 full-time students with ID
Get Tickets
Baltimore CD Release Concert for "Letter to McCoy"
A CD release to celebrate McCoy Tyner's 77th Birthday
Born into a family of Venezuelan folk musicians, jazz pianist Benito Gonzalez has always had a deep-rooted appreciation for pastimes and traditions. Today, as a rising star of one of America's finest musical traditions, Gonzalez has come to his current status by following in the footsteps of jazz's ancestral forebears. The fusion of world rhythms and straight-ahead jazz makes this passionate performer an audience favorite all over the world.
Gonzalez has a golden touch on the piano, whether he's playing a ballad or swinging for the fences. – the JazzPage
---
David Murray Baltimore Big Band: Martin Luther King, Jr Memorial Concert
WHEN: Sunday, Jan 15 - 5 & 7 pm
TICKETS: $25 in advance//$28 at door/$10 full time students with ID.
Get Tickets
Don't miss this very important debut event, featuring works by Grammy Award winning saxophonist David Murray. Murray's two 2016 shows were sold out! Seating is limited – get your tickets early!
David Murray; band leader, tenor saxophone, bass clarinet
Mingus Murray, guitar
Piano: Justin Taylor
Drums & Percussion: Eric Kennedy
Bass: Herman Burney
Trombones: Che' Davis, Christian Hizon, Rison Poonin
Bass Trombone: Jahi Alexander
Trumpets: Theljon Allen, Leo Maxey, Michael Jordan, Kennis Rolle, Jr.
Tenor Saxophones: Jamal Moore, Niko Evans
Alto Saxophones: Rachel Winder, Sam King
Baritone Saxophone: Clarence Ward
Tuba: Osi Atikpoh