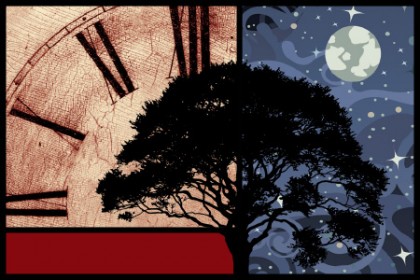 The Peabody Opera Theatre and the Peabody Symphony Orchestra will present Jules Massenet's Cendrillon, based on Perrault's 1698 version of the Cinderella fairy tale, on Friday, November 14 and Saturday, November 15, at 7:30 pm; and Sunday, November 16, at 3:00 pm. Jennifer Blades is the stage director and Hajime Teri Murai is the music director. Blades says in her program notes, "If you are only familiar with Disney's Cinderella, then the story of Cendrillon will take you on a different path to the fairy tale ending ...a musical and poetic story that is both human and magical, a true romance of two souls."
Rebecca Elizabeth Wood will portray Cendrillon on Thursday and Sunday, while Chang Liu will take on the role on Saturday. Both are master's students of Phyllis Bryn-Julson. The opera will be performed in French with English supertitles.
TICKETS for the performances, in Miriam A. Friedberg Concert Hall, are $25 for adults, $15 for seniors, and $10 for students with ID.
---
Tuesday, November 11, 12:00 pm
Clint White, president and co-creative director at WiT Media, will present a talk in the Career and Creativity Seminars series titled, "Transformative Marketing for Musicians." The event, which is free and open to the public, will be held in Room 206C (Conservatory Building).
Tuesday, November 11, 6:00 pm
A free master class with pianist Leon Fleisher, Peabody's Andrew W. Mellon Foundation Chair in Piano, will be held in Cohen-Davison Family Theatre.
Sunday, November 16, 7:15 pm
Faculty artist and trumpeter Joe Burgstaller, formerly of Canadian Brass, will present a free performance class called "Change Your Mind, Change Your Playing," in Leakin Hall, Room 16.
---
FREE RECITALS
Thursday Noon
This week's free Thursday Noon recital in Leith Symington Griswold Hall, will be presented by the Percussion Department. Brendan Betyn, Mark DeMull, Benjamin Mapes, Matthew Overbay, Christopher Salvito, and Karen Toney will perform James Wood and Minoru Miki's A Bali Celebration; Bjorn Grina and Jisu Jung will perform Steve Reich's Nagoya Marimbas; Joachim Lim, Matthew Overbay, and Christopher Salvito will perform Thierry De Mey's Table Music; YoungKyoung Lee will perform Iannis Xenakis's Rebonds a; Joachim Lim, Matthew Overbay, Daniel Raney, Christopher Salvito will perform Aurél Holló's José / beFORe JOHN5.
Conservatory student recitals
Conservatory student recitals are free and open to the public. For a list of recitals including student name, degree program, instrument/voice, date, time, and hall, visit peabody.jhu.edu/recitals.
---
Tuesday, November 18 at 8:00 pm
Sylvia Adalman Chamber Series: Benjamin Pasternack, Piano Ticket info
Wednesday, November 19 at 7:30 pm
Jazz Combo Night Info
Friday, November 21 at 7:30 pm
Peabody Latin Jazz Ensemble Ticket info
---
Give to Peabody

Your generosity enables Peabody to provide the one-to-one, artist-to-student teaching that is critical to musical development. Help secure our tradition of inspiration for another 150 years!