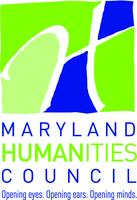 Mount Vernon Literary Walking Tour
WHEN: Saturday, August 17, at 11 AM; Saturday, September 21, at 11 AM
WHERE: Tour takers will meet their guide in front of the Enoch Pratt Free Library at 400 Cathedral Street in Baltimore City and wear comfortable shoes made for walking. Tours start on time! Please try to be ready to go at 11 AM.
TICKETS: FREE
Follow in the footsteps of Baltimore's literary luminaries and discover the elegant brownstone mansions and majestic cultural institutions built by Baltimore's successful 19th century merchants and industrialists. Learn how a neighborhood of scholars, struggling artists and authors, newspaperman, philanthropists and social reformers offered rich opportunities to discuss and debate ideas and open new literary avenues.
High School aged audiences and older. Reservations Requested.
Tours take 90 minutes - 2 hours, depending upon size and pacing of group.