CONRAD HERWIG AND THE LATIN SIDE ALL-STARS
PERFORMING THE MUSIC OF HERBIE HANCOCK AND WAYNE SHORTER
WHEN: Sunday, February 10, 5:00 PM
WHERE: Baltimore Museum of Art, 10 Art Museum Drive, Baltimore
TICKETS: $30 General Admission | $28 BMA Members/Seniors | $10 Students
GET TICKETS
Conrad Herwig and the Latin Side All-Stars features Conrad Herwig on trombone, Craig Handy on saxophones/flute/bass clarinet, Mike Rodriguez on trumpet, Bill O'Connell on piano, Ruben Rodriguez on bass, Robby Ameen on drums, and Pedro Martinez on percussion.
Conrad Herwig returns with his Latin Side All-Star Band on the heel of his third Grammy nomination for Best Latin Jazz Album. The band's blend of Afro-Cuban rhythm with post-bop harmony and improvisation ranks among the fieriest in jazz today. Here, well-known Hancock and Shorter tunes are re-imagined with Herwig's signature Latin treatment. For more information, please visit www.conradherwig.com.
The free pre-concert tour begins at 3:45 pm. To reserve space, please contact the Baltimore Museum of Art directly at 443.573.1818.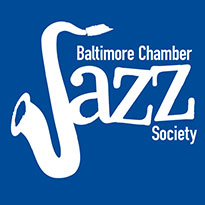 One of Baltimore's premiere jazz concert series for over two decades, the Baltimore Chamber Jazz Society programs some of the finest artists in jazz today. All concerts in the Five at 5 series take place at The Baltimore Museum of Art, 10 Art Museum Drive, Baltimore. For more information, please call the Baltimore Chamber Jazz Society at 410.385.5888 or visit www.baltimorechamberjazz.org.