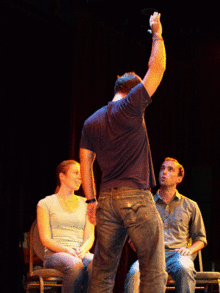 BIG's SEASONAL SUITE this Weekend!
BIG Finishes the 2012 Run with Three Nights of Shows at Fells Point Corner Theater!
BIG is finishing the 2012 portion of their Season with a Triple Play, featuring all of BIG's troupes as well as local independent troupes: Doomhilda and Girls Night Out. All the glory of Baltimore Improv for you this December.
WHEN: Friday & Saturday Shows at 8 PM. Sunday Night at 7 PM.
WHERE: Fells Point Corner Theater, 251 South Ann Street, Baltimore
TICKETS: Click on above dates to purchase tickets